Worried about heart defects, some NCAA schools adopt routine cardiac testing of athletes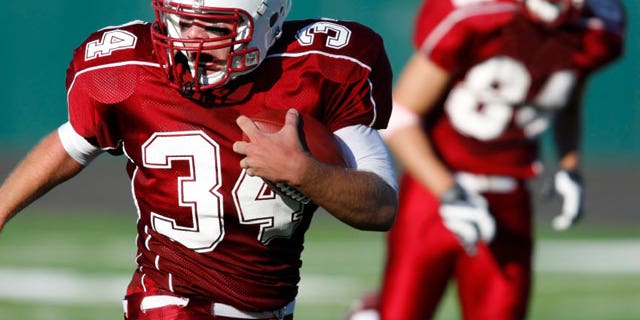 As a Kent State University football player, Jason Bitsko was seemingly healthy—until he died after practice on Aug. 20. The coroner determined that the cause of death was HCM, or hypertrophic cardiomyopathy, a condition whose first symptom often is death.
HCM, the most common cause of sudden cardiac death in young American athletes, is usually detectable via a routine EKG, or electrocardiogram. And while most colleges, including Kent State, don't subject athletes to EKGs, growing numbers of them do, including Louisiana State, Notre Dame and Washington.
"How can we not spend $5,000 more on our student-athletes when we have a $50 million budget?" said Ron Elliott, a team physician at Georgia, which requires athletes to undergo EKGs and echocardiograms. Elliott said the school has never turned up HCM but has discovered a handful of serious defects, most of which were successfully treated.
A surprising medical trend is unfolding in the NCAA: Team physicians increasingly are taking action that the American Heart Association doesn't recommend. The AHA argues that routine EKG testing of young athletes hasn't been proven to save lives, would miss some athletes with heart disease and would subject a high percentage of players to false positives that are costly to prove wrong. Legal experts say the AHA position provides a layer of protection to schools that don't screen athletes with EKG. Some skeptics warn that the costs of such programs could be prohibitive.
Click for more from The Wall Street Journal.