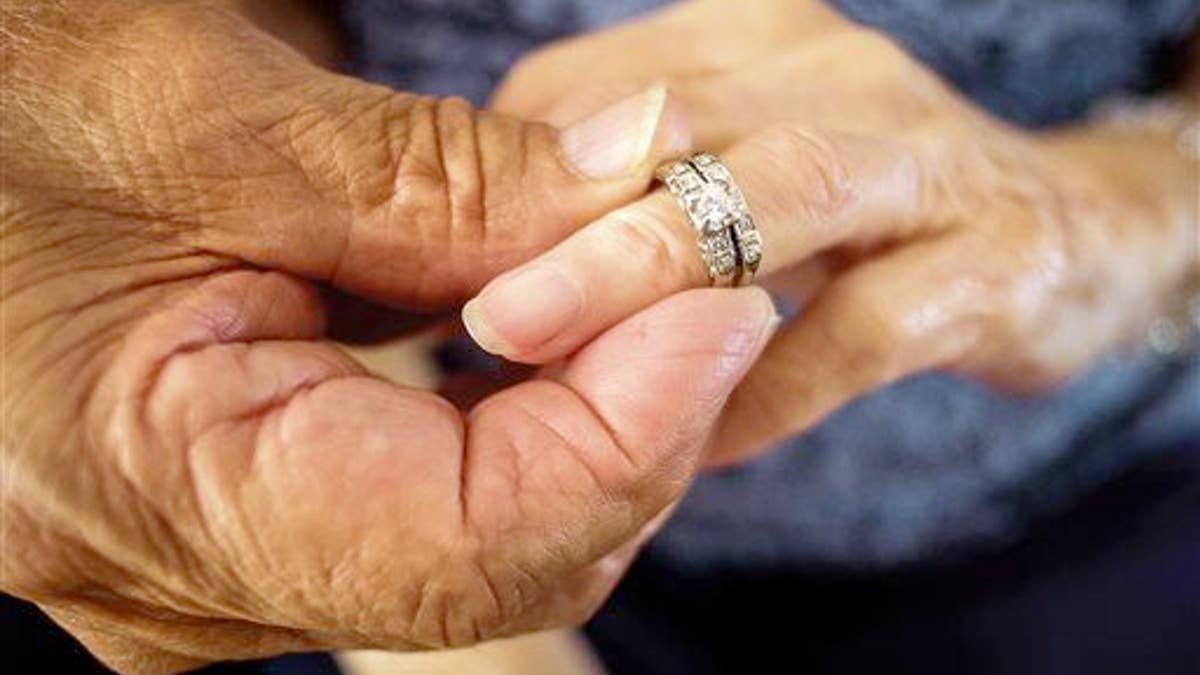 A UK couple with nearly 200 years between them tied the knot on Saturday in Britain, in a move that was a long time coming. George Kirby, 103, and Doreen Luckie, 91, are the world's oldest married couple, according to AFP.
The newlyweds have been together (and living together) for 27 years, and have a slew of children, grandchildren, and great-grandchildren between them. In regards to why they waited so long to marry, Luckie said they just "didn't want to bother." That changed when Kirby popped the question on Valentine's Day—albeit in a nontraditional way.
"I didn't get down on one knee, because I don't think I would have been able to get back up," he explained. The pair married at a hotel in Eastbourne, on the southern English coast, and a Guinness Book of World Records guest was in attendance, reports the Independent.
The happy couple were a combined 194 years and 281 days old on their wedding day—three years older than the previous "world's oldest couple," Francois Fernandez and Madeleine Francineau of France.
The Brits met in 1988 through a group that organizes senior friendships, and hit it off right away. Kirby was a recently divorced 76-year-old, and Luckie had been widowed three years prior.
As for whether any wild pre-wedding partying occurred, Kirby's 63-year-old son had this to say: "Dad missed his stag do lunch because he wasn't feeling up for it, but Doreen had a hen party luncheon which was a complete laugh with all her golden girls." (Want to stay married til you're 103? Avoid these 5 odd things that up your chances of divorce.)
This article originally appeared on Newser: World's Oldest Newlyweds Waited 27 Years to Marry
More From Newser