Women slapped, neglected, and worse during childbirth, study finds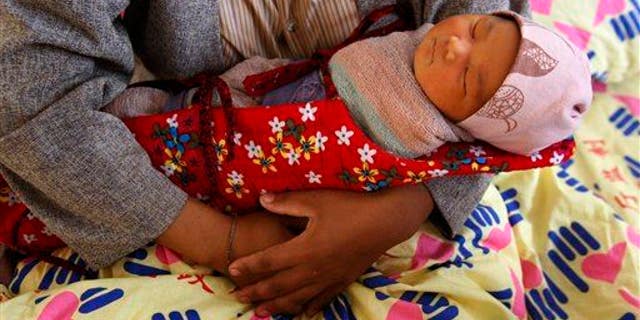 Childbirth is generally accepted to be a painful experience, but a new study indicates that some of the pain may come at the hands of health care workers.
Researchers analyzed 65 studies from 34 countries (one study was conducted in NYC in 1999; other locations included Cuba, England, Australia, Sweden, Turkey, and Ghana) and found that women were mistreated across income levels and locations.
The mistreatment ran the gamut, from things like neglect, a refusal to provide pain meds, poor communication, or a lack of respect for a woman's preferred birth position, to the extreme: slapping, pinching, gags, threatened beatings, and verbal abuse.
One study, conducted in Tanzania, recorded four self-reported instances of rape and three of sexual abuse. While the researchers write that their study provides "a comprehensive, evidence-based typology of the mistreatment of women during childbirth," the New York Times notes it does not calculate any sort of global estimate of abuse, and some figures produced by the individual studies themselves are wide-ranging: 28 percent of women in that Tanzania study reported abuse, while 98 percent did in a study out of Nigeria.
The paper observes that such abuse can spur women to steer clear of hospitals, "undermin[ing] international goals of reducing deaths during childbirth." In a 2014 statement on the issue, the WHO wrote, "Adolescents, unmarried women, women of low socio-economic status, women from ethnic minorities, migrant women, and women living with HIV are particularly likely to experience disrespectful and abusive treatment." (This woman has an extreme birth story.)
This article originally appeared on Newser: Report: Women Slapped, Abused During Childbirth
More From Newser