Woman with facial tumor gains fame as makeup vlogger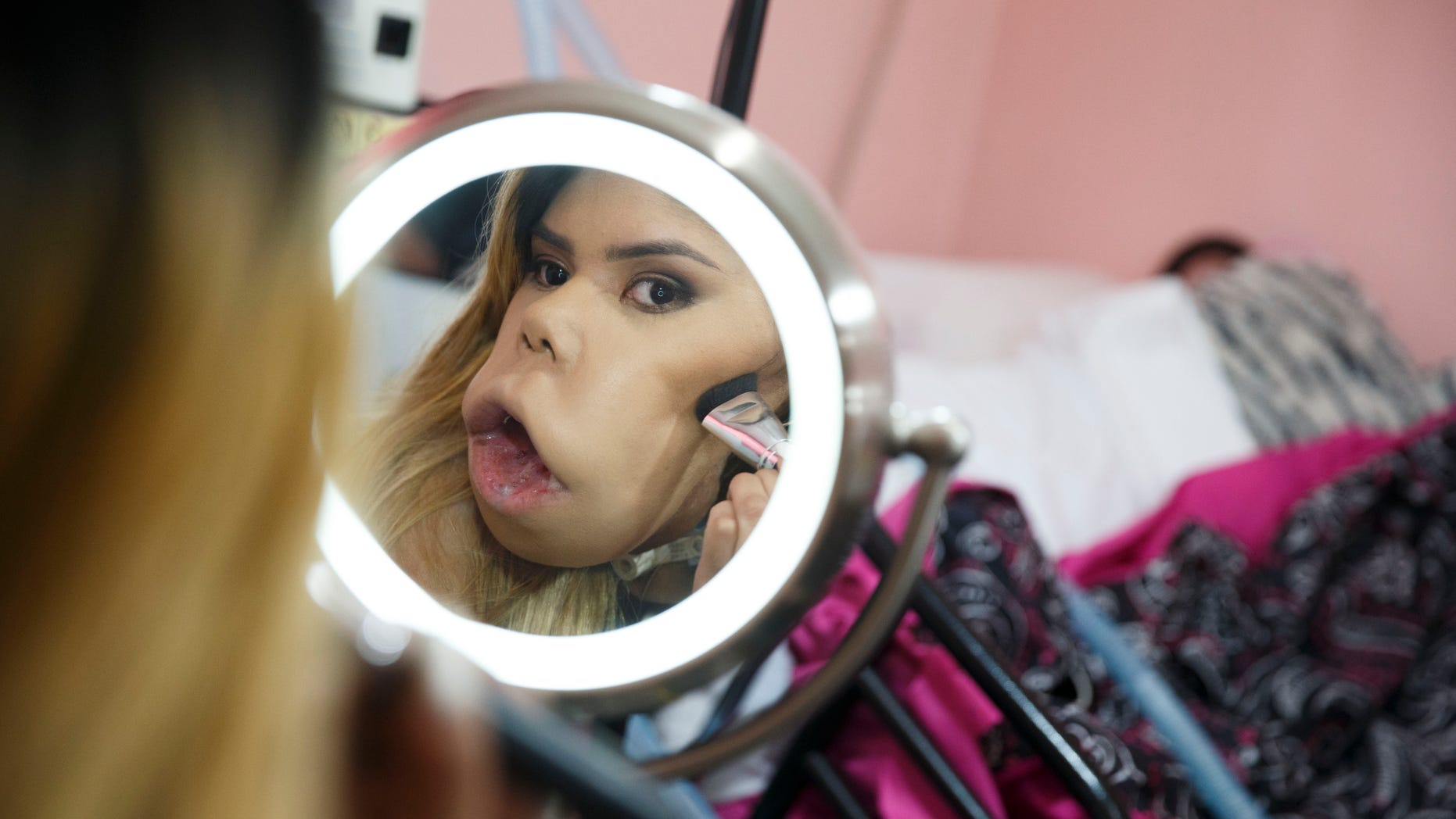 A California woman who once hid from strangers because of her large facial tumor is now a popular makeup blogger and Zumba instructor.
Marimar Quiora, 21, was born with a cystic hygroma, a type of birth defect that typically grows as the child does, Barcroft Media reported. While the abnormal tissue can be removed, if complete removal isn't possible, the tumor commonly returns, according to MedlinePlus.
Quiora has undergone multiple procedures in attempts to reduce the tumor which has left her unable to speak. She is also forced to breathe through a hole in her throat, eat through a tube in her stomach and the hearing in her right ear is diminished.
Now, she's focusing on embracing her beauty and encourages others to do the same, Barcroft reported.
"When I was younger I would talk to myself in the mirror. I would tell myself I was beautiful," Quiora told Barcroft. ""What I like about makeup and beauty is imagining new looks, especially around the eyes, and showing people they're beautiful no matter what."
Two years ago, Quiora started a video blog on Youtube, sharing makeup tutorials and communicating through sign language. She's gained over 9 million views and, while she's received positive comments, has had to deal with the negative, as well.
"When people say negative things to me, I either tell them to stop it or just ignore them," she told Barcroft. "But if people are staring at me, I stare right back and refuse to look away until they stop."
Quiora is training to teach deaf children and attends beauty school in the evening. Once a week, she teaches Zumba after getting her certification in August 2015.
"My condition doesn't hold me back in any way – there is nothing I can't do," she told Barcroft.
While she doesn't know how the tumor will affect her health in the future, Quiroa has big plans for her future.
"I hope to get married someday and have a family, have my own beauty line, travel and teach people around the world about makeup and my life experience," she said. "It doesn't matter how you look or how you feel about your body. Accept yourself, accept your image - that's what matters."