Whooping cough cases increasing in Georgia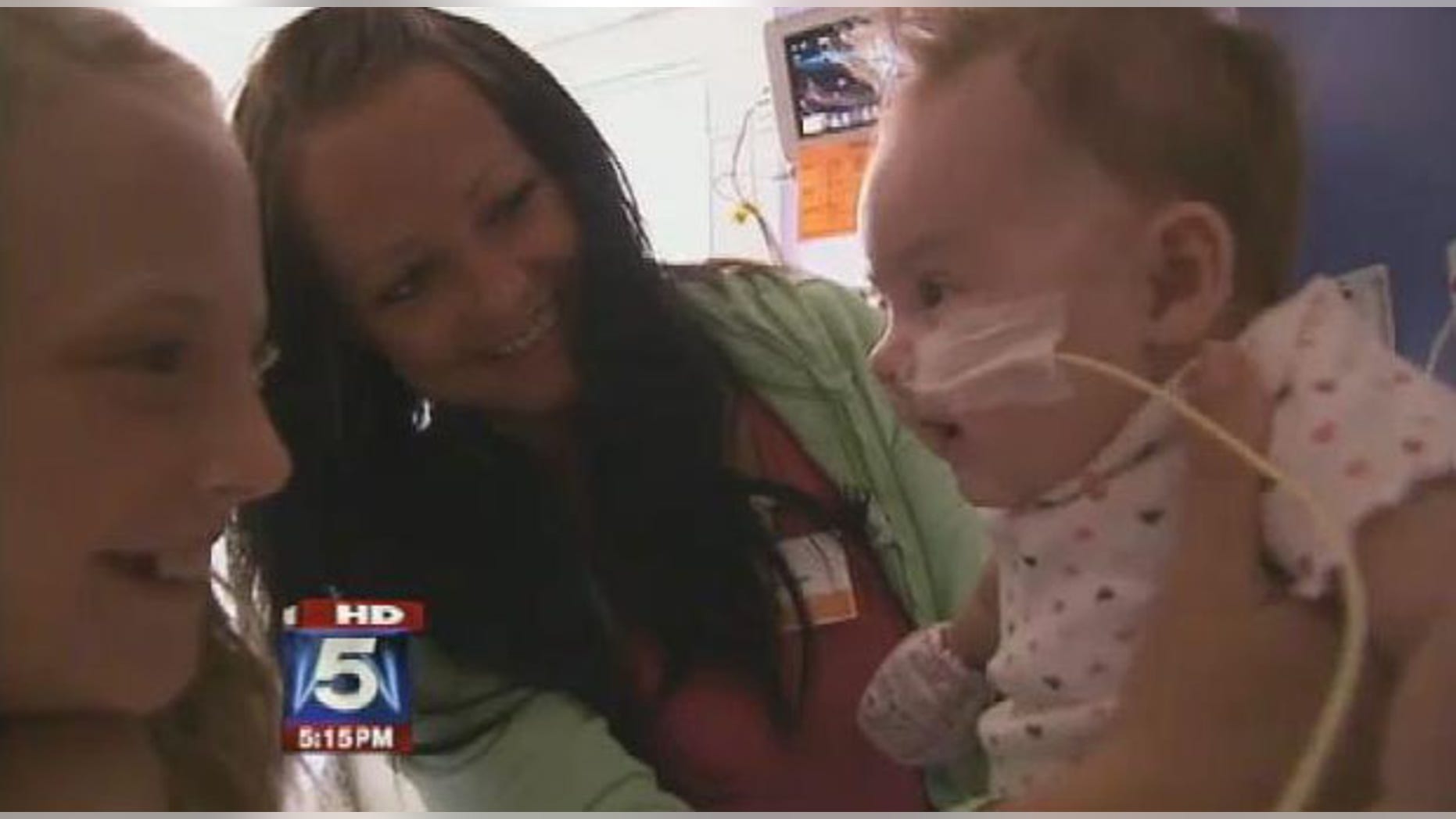 Health officials are warning that whooping cough is making a comeback in Georgia.
  
A baby girl is one of five people already sickened in Newton County and health officials have tied three cases to a local church.
Kimberli Rains' youngest child, Colbi Jayne, is in Children's Healthcare of Atlanta at Egleston, sometimes fighting for every breath.
"She just struggles to breathe and she turns like a dusky color, starts turning blue.  And, she just really struggles to breathe," said Kimberli.
Colbi, who is three months old, has been hospitalized for a month, part of that time in the pediatric intensive care unit. Episodes hit sometimes several times a day,
"She's struggling for her life. It's critical when she's in one of the episodes.  And it's really, it's just, it's scary," said Kimberli,
Colbi's diagnosis: whooping cough, or pertussis.
"It's a very scary thing to watch.  A child appears to be choking, they can turn blue, they can stop breathing," said Children's Pediatrician-in-Chief Dr. Jim Fortenberry.
Fortenberry says that in 20 years on the job, he's never seen a jump in whooping cough infections like this: statewide they're up nearly 50 percent from this time last year. Fortenberry said that Children's has seen double the amount of cases in the metro Atlanta area so far.
In the last few months, children have been coming to the hospital, some of them so sick they've had to be placed on ventilators to help them breathe, or even a heart lung bypass machine. And Dr. Fortenberry says some of these kids are being exposed by family members who may not even realize they have whooping cough.
Babies like Colbi Jayne are vulnerable because they don't get their first pertussis vaccination until they're about two months.  And then need time to build up immunity.
Many adults and teens don't realize that they need a booster shot for pertussis every 10 years.
 
"Particularly if you are expecting a baby, or if you're going to have a baby in your household, it's critical that mom, dad and other teenagers in the household get vaccinated," said Fortenberry.