WHO says new yellow fever case in Congo transmitted locally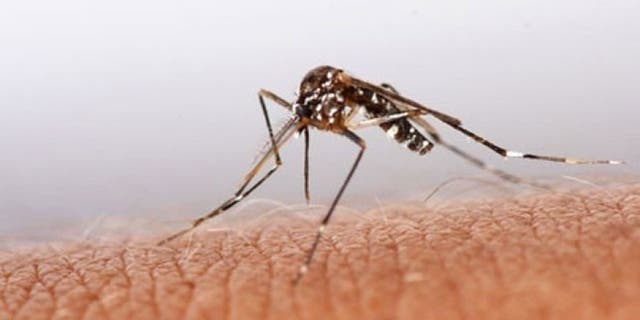 NEWYou can now listen to Fox News articles!
A new case of yellow fever detected in the Democratic Republic of Congo's capital was transmitted by a local mosquito, the World Health Organization said on Wednesday, raising the possibility of a wider outbreak of the disease in the country.
The case, confirmed this week after testing by the Pasteur Institute in Dakar and the National Institute of Biomedical Research, was not an imported case from neighboring Angola as other recent cases were, WHO spokesman Eugene Kabambi said.
"Measures are being taken to strengthen investigation around this case to prevent the spread," Kabambi said in an email. "Social mobilization activities and surveillance are going on with WHO support."
This was the second case of the disease transmitted inside the country, following a case in April, WHO said.
It was not clear how many mosquitoes in Congo may be carrying yellow fever or what effect this will have on a spread of the virus that has already infected nearly 3,000 people in Angola in the last four months, of which about 325 died, according to WHO.
But yellow fever can spread fast in highly populated areas, with devastating consequences.
So far there have been 52 laboratory-confirmed cases of yellow fever in Congo, most of which have come from Angola. The disease has already spread to Kenya and China and there is an unrelated outbreak in Uganda, generating fears of the mosquito-borne fever jumping to sprawling cities in Asia and Africa.
The outbreaks of yellow fever in Angola and the Congo do not constitute a global health emergency but require stepped-up control measures and mass vaccination, the WHO said last month.