Weight-loss surgery better than diet and exercise in treating type 2 diabetes, study finds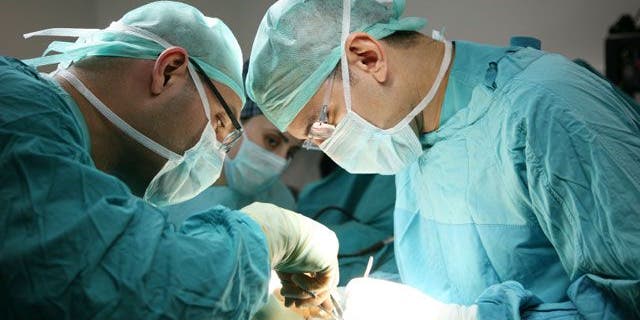 A growing body of evidence suggests that weight-loss surgery is more effective than diet and exercise at getting rid of Type 2 diabetes.
A small but rigorous randomized trial published Wednesday in JAMA Surgery provides the latest evidence showing the superiority of bariatric surgery over lifestyle changes in resolving the chronic condition involving high blood sugar.
In the trial, 61 obese adults with diabetes were randomly assigned to one of two surgical procedures or intensive lifestyle intervention and followed for three years. Forty percent of those who had received a gastric bypass procedure and 29% who received a gastric band were considered in remission from diabetes and no longer needed to take medication after three years. In comparison, no one in the group who received intensive lifestyle intervention resolved their diabetes.
"I do think it adds strongly to the growing body of data that [surgery] should be considered" to treat people with obesity and diabetes, said Anita Courcoulas, head of minimally invasive bariatric and general surgery at the University of Pittsburgh School of Medicine, who led the study.
However, to conclude firmly that surgery is the better option, data from more patients across several different treatment centers, followed for up to seven years after surgery, is needed, according to Dr. Courcoulas. Her group is conducting such a study, along with researchers from the University of Washington in Seattle, the Joslin Diabetes Center in Boston and the Cleveland Clinic.
The American Diabetes Association lists surgery as one option in its 2015 medical care guidelines for diabetic patients with a body-mass index over 35 but says there is insufficient evidence of benefit in those who are less overweight.
Click for more from The Wall Street Journal.