Virginia girl, 3, uses FaceTime to save father's life after he suffers stroke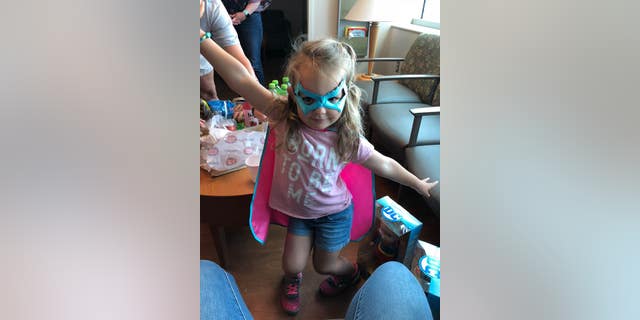 A 3-year-old Winchester, Virginia girl has been hailed a hero for using FaceTime to call her mother after her father suffered a stroke last week.
On July 4, while Trevor McCabe was home with his daughter, Molly, McCabe "heard a loud humming noise in his ears and felt like he was going to lose his balance," his wife, Devon, told Fox News.
Moments later, McCabe, 27, was on the ground and "felt like he was dying," he said, according to his wife.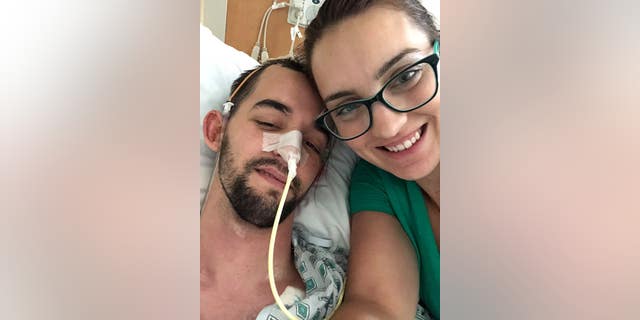 That's when Molly, who has not yet learned the alphabet, used the FaceTime feature on her father's iPhone to call her mom. At first, Devon, an ICU nurse, missed the call. But when a second FaceTime came through, Devon, worried, pick up the call to see her 3-year-old daughter in tears.
CALIFORNIA WOMAN DENIED MANICURE OVER LUPUS SCARS, SHE SAYS: 'I'VE NEVER FELT MORE LIKE A LEPER'
"She was sobbing crying and couldn't articulate words very well," she said. The young girl then turned the phone so Devon could see her husband "collapsed on the ground."
"I'm so proud of her, she without a doubt saved his life."
"I thought he passed out," she said, adding that she immediately started to "shake all over."
Devon then called her neighbor, who rushed over to the family's home and called 911. Devon quickly left work, arriving home around the same time the ambulance did.
McCabe's doctors later determined he had suffered a stroke as a result of a blood clot to his basilar artery, located at the front of the brain stem.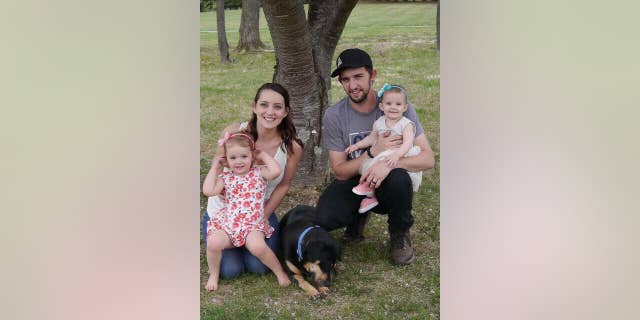 The basilar artery "carries oxygenated blood to the cerebellum, brainstem, and occipital lobes. The cerebellum helps with voluntary processes such as posture, balance, coordination and speech," according to Health Line, which explained that "interruption of the blood flow through the basilar artery can lead to severe brain damage, organ malfunction, or even death."
While the clot itself was successfully broken up, McCabe's brain began to swell — requiring the 27-year-old to undergo emergency brain surgery. He was also placed on a ventilator, which was recently removed, Devon said.
Doctors blame a hole in McCabe's heart — more formally called a patent foramen ovale, or PFO — as the cause of the stroke.
TEENS WITH AUTISM LEARN TO CODE, DESIGN APPS
While McCabe has a long way to go before he is fully recovered, he's on the mend, Devon said. The 29-year-old said she's most thankful her husband's personality was not affected by his stroke.
"There are not words to express how grateful I am for that," she said.
The mother of two said Molly memorized how to use FaceTime by watching her parents call each other, later replicating the steps when her mother asked her to.
"It's been such a conflict of emotions," Devon said. "I'm so proud of her, she without a doubt saved his life."