Veteran New York subway operator suffers serious burns in freak accident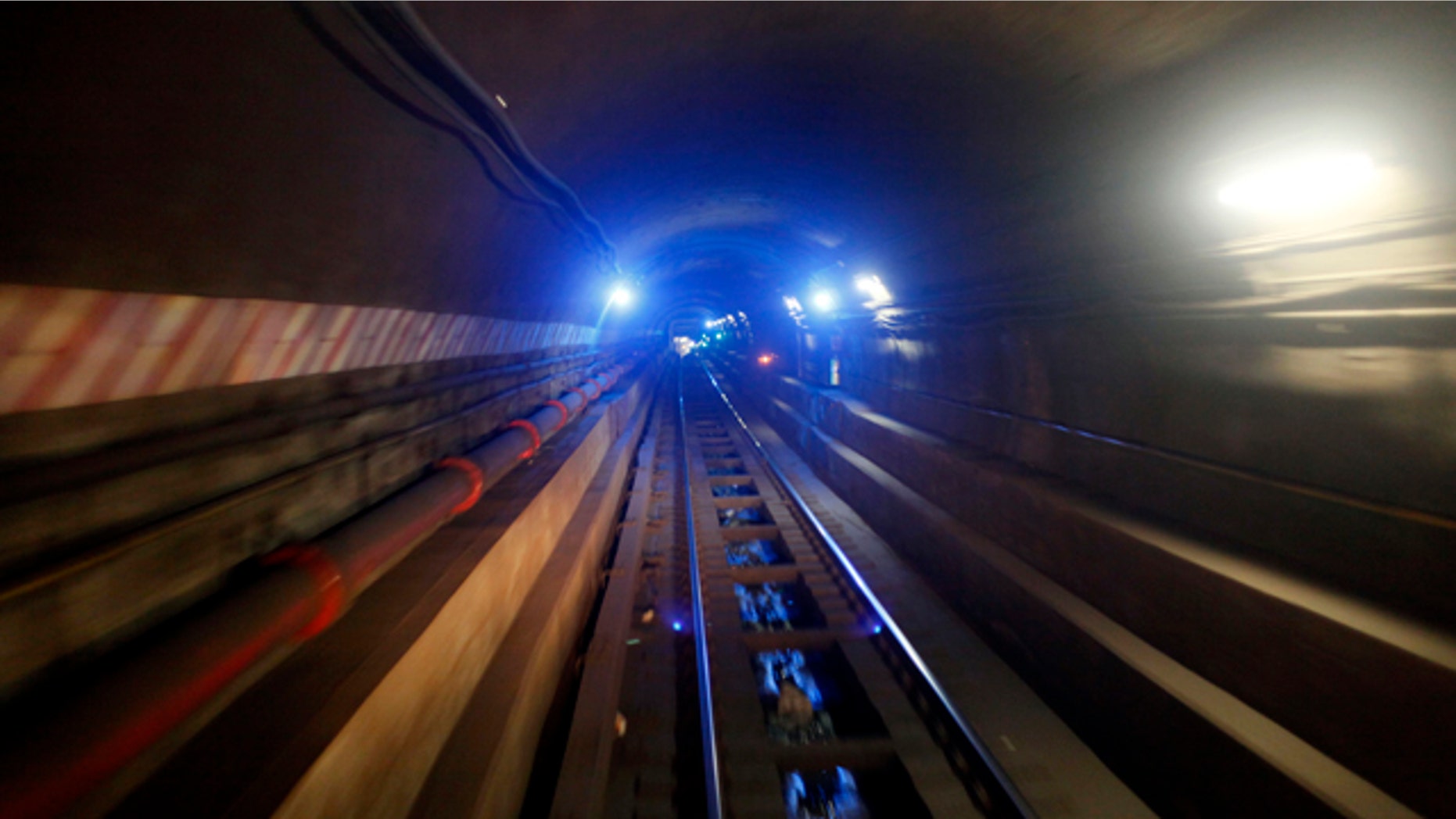 A veteran subway operator miraculously survived after accidentally dropping a 200-pound piece of metal equipment onto an electrified third rail, sparking an explosion that set him ablaze, officials said.
Michael Lee -- a married father working an overtime shift on his day off -- said from his hospital bed that he was counting his blessings.
"It's a miracle I'm alive," said Lee, 45, who was in the burn center at Jacobi Medical Center in The Bronx. "The man upstairs is looking over my shoulder."
Lee suffered second and third-degree burns in the horrific accident Thursday at the 239th Street Yard.
Those burns -- which cover up to 30 percent of his body -- were so bad that doctors are considering performing skin grafts.
Lee had been preparing a work train when he dropped the equipment -- known as a coupler -- that he was using to connect two different types of subway cars.
Bolts flew off the third rail with such force that it knocked him down, instantly engulfing him in flames.
He tried rolling on the ground to put the fire out but the flames were too powerful, according to Kevin Harrington, a Transport Workers Union Local 100 vice president.
Frantic, Lee ripped off his burning clothes with his hands.
Traumatic as it was, Lee -- who remained conscious throughout -- said that it could have been much worse.
"The adapter I was handling could have ricocheted off the rail and hit me in the chest like a missile," he said. "It could have been deadly."
Another subway worker, Lorraine Sills, was hospitalized and treated for trauma. As distraught as she was about seeing her colleague nearly burned alive, Lee credited Sills with calling for help.
"I was very grateful that she acted so fast," he said. "She saved my life. I wouldn't be alive if she wasn't helping me."