US panel recommends folic acid supplements for young women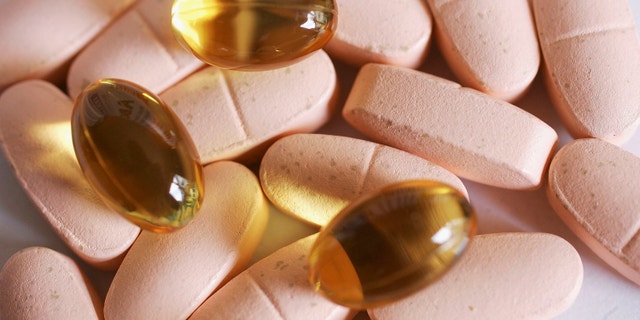 Women who may get pregnant - whether planned or unplanned - should take a daily folic acid supplement to prevent neural tube defects like spina bifida, according to the U.S. Preventive Services Task Force.
Folic acid, a form of vitamin B-9, is important in the early days of pregnancy. It reduces the risk for birth defects of a baby's brain and spine known as neural tube defects.
Many different foods, including leafy dark-green vegetables and fortified grain products, contain B-9 in the form of folate, but dietary intake usually doesn't provide enough to reach the daily recommended amount.
The Task Force, which is a panel backed by the U.S. government, had similarly recommended in 2009 that women of childbearing age take folic acid supplements.
"The U.S. Preventive Services Task Force regularly looks at its previous recommendations to make sure the science still supports the previous Task Force recommendation," Dr. Alex Kemper, a member of the Task Force, told Reuters Health. "In this case the Task Force was able to reaffirm the previous recommendation that any women who can get pregnant should take folic acid supplements to prevent neural tube defects."
The supplement should contain 0.4 to 0.8 milligrams (mg) of folic acid, the Task Force said in its final recommendation, published in the Journal of the American Medical Association.
"There are multi-vitamins that have the right amount of folic acid in them, but you can also get supplements without the other components in there," said Kemper, who is a pediatrician at Duke University Medical School in Durham, North Carolina.
The recommendation applies to all women who may get pregnant, he said, because the vitamin is most important for the earliest days of pregnancy, "oftentimes before a women know she's pregnant."
Neural tube defects affected about 11 to 12 children per 10,000 births before the U.S. started pushing supplementation, Kemper told Reuters Health. The rate is currently about 6 to 7 cases per 10,000 births.
Folic acid supplementation is credited with preventing 1,200 to 1,300 neural tube defects each year, he said.
"Taking folic acid supplementation can prevent very serious birth defects and it's a safe supplement to take," said Kemper. "I would recommend that any woman who might get pregnant begin taking folic acid supplements daily."