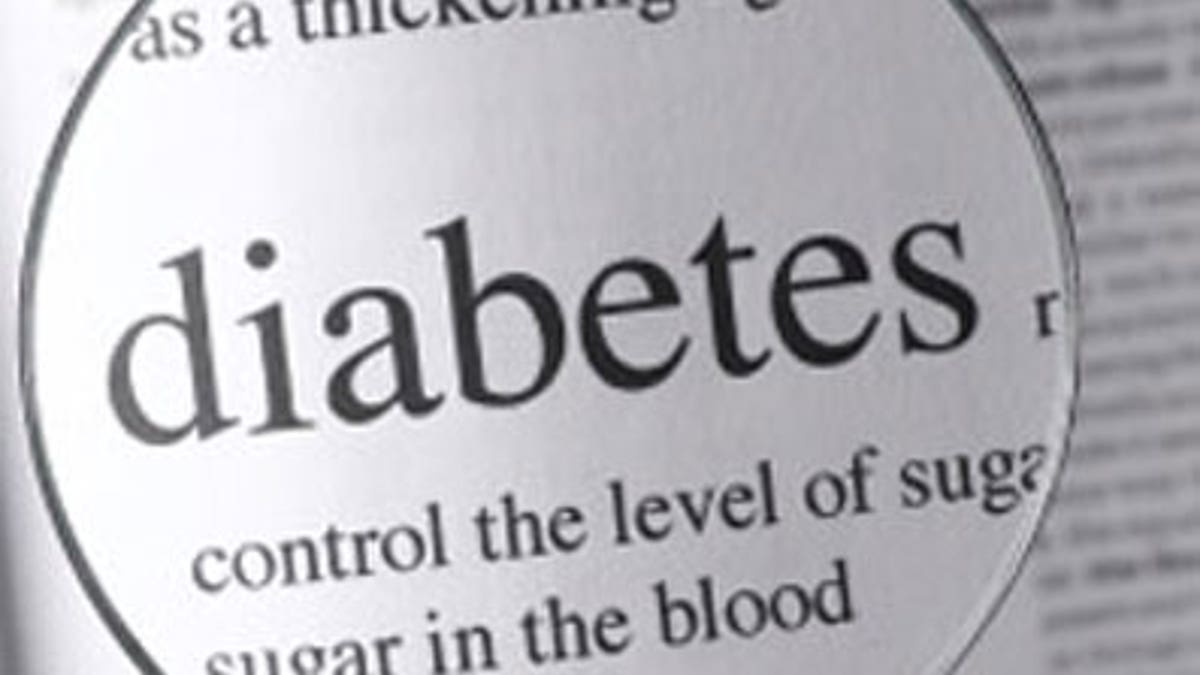 Recently, the Washington Post reported on another study confirming diabetes rates are rising dramatically among adults around the globe. In the United States, the study found the "steepest increase over the past three decades for men and second steepest increase for women (behind Spain)."

"This is likely to be one of the defining features of global health in the coming decades," said Majid Ezzati, an epidemiologist and biostatistician at Imperial College London, who headed the study."

This new study bolsters the findings of a 2010 government report that found one in 10 adults – 23.6 million Americans – have the disease but also warned that figure is likely to triple to 1 in 3 over the next 40 years.
In addition, 79 million Americans have pre-diabetes, a condition where blood sugar levels are high but not enough to result in a diagnosis of diabetes. Approximately 35 percent of adults over the age of 20 have pre-diabetes.
Nearly 90 percent of the diabetes cases are type 2 and is more common among older Americans. Once known as juvenile diabetes, most children have type 1, which is caused by the body's inability to make insulin. However recent research found the number of children afflicted with adult Type 2 diabetes is also on the rise.
According to Dr. Francine Kaufman, past president of the American Diabetes Association, "prior to 1994 only 2 to 4 percent of children newly diagnosed with diabetes had the type 2 form of the disease. By 1999, anywhere from 8 to 45 percent of new diabetes cases in children, depending on the center, were Type 2."
Obesity is a major factor in the onset of diabetes. Individuals who are overweight are three times more likely to develop diabetes than people who are not. It is not at all surprising that with obesity rates exploding, so too are the number of people with diabetes.
The fiscal impact of diabetes on productivity and health care costs is significant.
According to the Centers for Disease Control, diabetes is the seventh leading causes of death in the U.S. resulting in approximately $174 billion in health related costs. Diabetes can also increase one's risk of developing other serious conditions including high blood pressure, blindness, kidney failure, stroke and heart attack.
Lifestyle choices like losing weight – if you are overweight - may help prevent diabetes and avoid the serious complications associated with it. Studies have suggested you can reduce your risk and your children's risk of developing type 2 diabetes by as much as 58 percent by simply eating a balanced diet of healthy whole foods and by engaging in moderate physical exercise for at least 30 minutes a day, five days a week. In addition, plant based raw foods and beans can help you manage your weight and keep your blood sugar under control.
Here are a couple of books I recommend on how foods can help prevent diabetes and keep it under control.
* There Is a Cure for Diabetes, The Tree of Life 21+ Day Program by Gabriel Cousens
* Dr. Neal Barnard's Program for Reversing Diabetes: The Scientifically Proven System for Reversing Diabetes Without Drugs
Deirdre Imus is the Founder and President of The Deirdre Imus Environmental Health CenterTM at Hackensack University Medical Center and Co-Founder and Co-Director of the Imus Cattle Ranch for Kids with Cancer. Deirdre is the author of four books, including three national bestsellers. She is a frequent speaker on green living and children's health issues, and is a contributor to FoxNewsHealth.com. For more information go to www.dienviro.com