Trying to lose weight? Stepping on a scale each day could help, study finds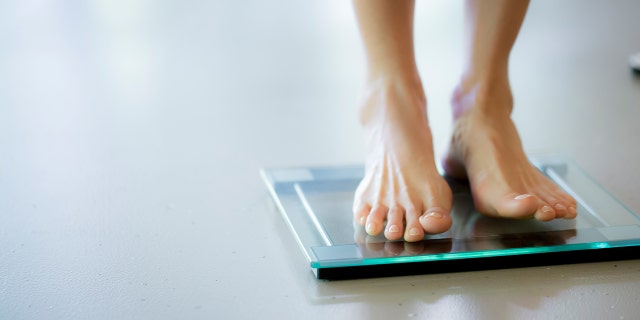 Anyone who's ever tried to lose weight knows how difficult reaching your weight loss goals can be. But a new study found those who stepped on a scale on a daily basis were more likely to shed weight than those who did not.
The study -- which was conducted by researchers from the University of Pittsburgh School of Nursing and the University of California, San Francisco School of Medicine and is slated to be presented at the American Heart Association's Scientific Sessions 2018 in Chicago later this week -- analyzed 1,042 adults with an average age of 47 over 12 months.
OBESITY SURGERY MAY LOWER HEART ATTACK DANGER IN DIABETICS
During this time, participants -- using scales that were either WiFi or Bluetooth enabled, according to Health magazine -- weighed themselves "at home as they normally would, without interventions, guidance or weight-loss incentives from researchers," according to the American Heart Association's news release regarding the study. The data was then sent back to researchers.
By the year's end, researchers concluded those who never weighed themselves or only did so once a week "did not lose weight in the following year." But those who stepped on the scale six or seven days a week "had significant weight loss," shedding roughly 1.7 percent of their body weight, according to the study.
"Monitoring your behavior or body weight may increase your awareness of how changing behaviors can affect weight loss. These findings support the central role of self-monitoring in changing behavior and increasing success in any attempt to better manage weight," according to the study's authors.
TEEN ALLEGEDLY BULLIED BY CLASSMATES DROPS 200 POUNDS AFTER MOVING AWAY
That said, using a scale on the daily may not be for everyone. In fact, it could be a negative experience for those with body image issues, health expert Cynthia Sass told Health magazine.
"Some of my clients view weight simply as a data point. Others experience an emotional connection to that number that can trigger a great deal of anxiety, and even depression, or other unhealthy patterns, like under-eating and rebound binge eating," Sass said.