Toddler needs 125G surgery in order to smile for the first time
A couple is trying to raise $125,000 for a surgery that will allow their little girl to smile.
Three-year-old Addison Garvey has a neurological disorder, Moebius syndrome, that causes facial paralysis and prevents her from smiling.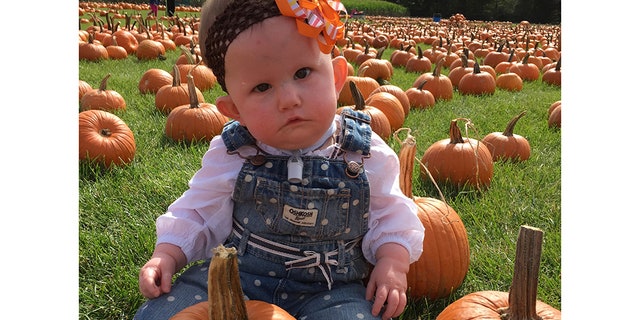 During the operation, called facial reanimation, doctors would transfer the temporalis tendon from the top of Addison's face to the corners of her mouth, giving her the ability to smile for the first time in her life.
"We have never seen Addison smile, which has been so painful because she's such a happy girl, she has such a good attitude despite everything she's been through," her father James told news service SWNS.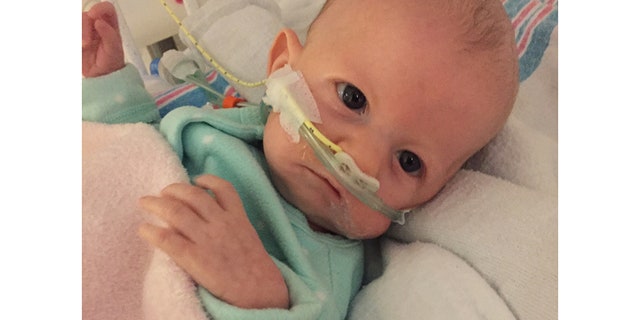 ANGELINA JOLIE'S FACIAL PARALYSIS: WHAT IS BELL'S PALSY?
The pricey procedure would also help the 3-year-old with her speech, and her ability to swallow and chew. At the moment, she needs a ventilator and feeding tube to help her with those functions.
"It's so important for her social skills to be able to smile and move her face and to be able to do things we take for granted, like the ability to open and close her mouth," her father said.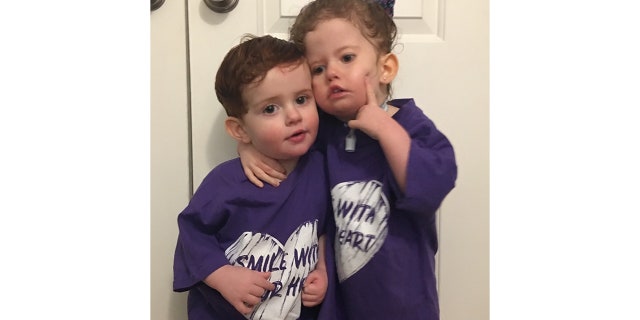 "Addison's so bright, she's just 3 but she knows hundreds of signs and that's how she communicates," her mother Jennifer told SWNS.
"Intellectually she's above average, and it's difficult to watch how frustrated she gets because I know she just has so much to say," she explained.
PARENTS RACING TO SAVE TODDLER FROM 'CHILDHOOD ALZHEIMER'S'
The mother added how Addison and their 19-month-old son, Jackson, are able to communicate with each other. "It's amazing to see how much she and her brother love each other. They communicate in sign language which is amazing to watch."
The parents want Addison to have the surgery in 2019, before she starts kindergarten. The couple has started a GoFundMe page to raise money for the surgery.