The fashionable way to make a donation for Breast Cancer Awareness Month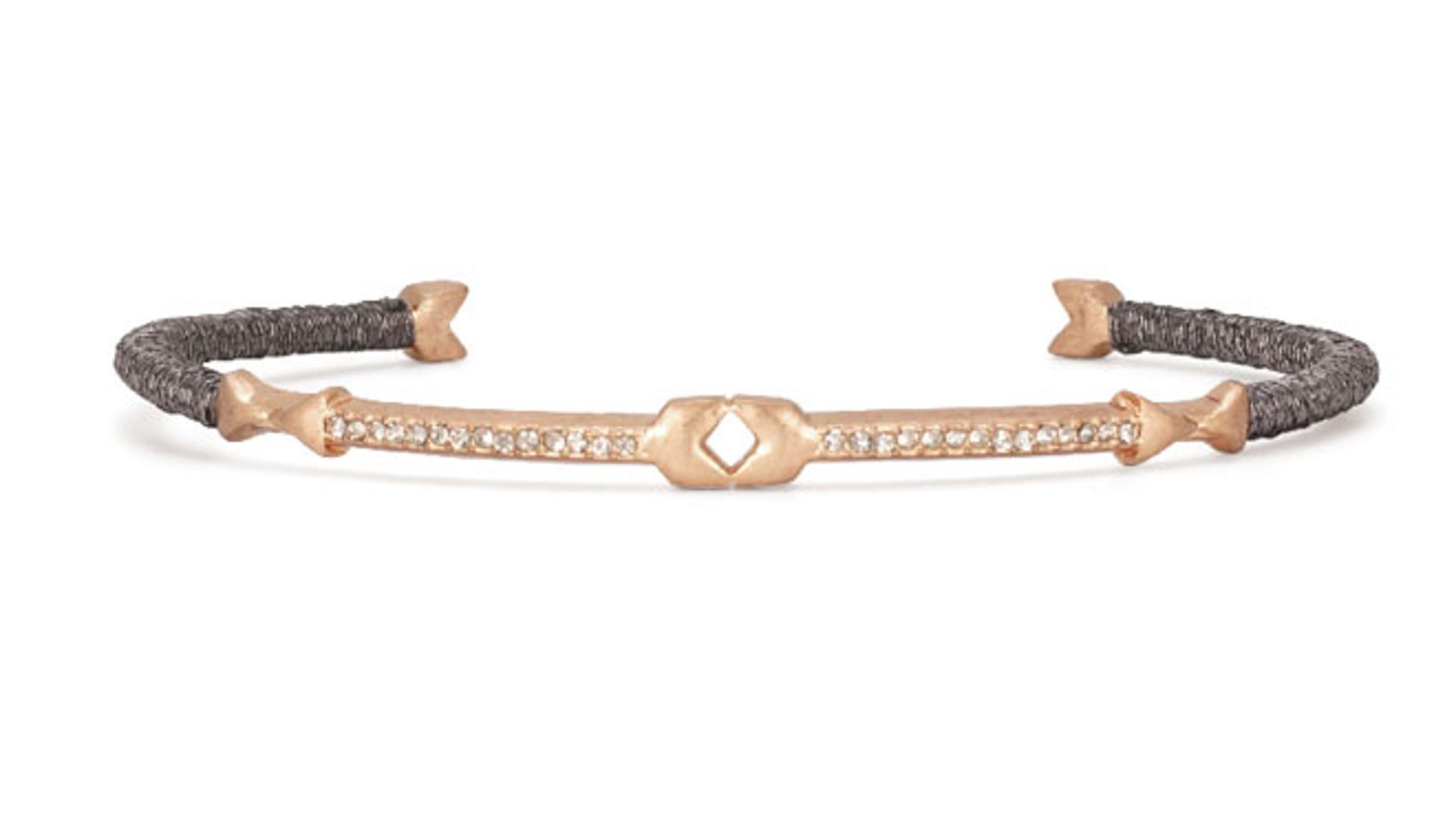 We are about a week away from Breast Cancer Awareness month.
To me, and other survivors, October is the most important month of the year. With my efforts to raise awareness and research dollars for women's cancers, I am so pleased to remind you about the partnership my foundation has with Stella & Dot to support National Breast Cancer Awareness Month this October. We're thrilled to launch the Resilience Cuff, a signature accessory co-designed by actress Cobie Smulders.
For the past four years, 100 percent of the net proceeds raised in October by Stella & Dot's stylists and their Breast Cancer Boutique have gone directly to cutting edge women's cancer research. Stella & Dot has raised significant funds for Noreen Fraser Foundation (NFF).
Most recently, NFF has participated in the direct funding and trials of the drug palbociclib, aiding in the treatment of advanced breast cancer, which was approved by the Food & Drug Administration (FDA) in February 2015. The University of California, Los Angeles' Dr. Dennis Slamon states, "With the FDA approval, palbociclib will now become a standard treatment approach for women with ER+/HER2-metastatic breast cancer, which is truly a monumental stride in the cancer research community."
As you know, I have been in treatment for metastatic breast cancer for 13 years. As women with breast cancer know, chemotherapy is debilitating. Having gone through seven different rounds of chemotherapy to keep my cancer under control, I've decided that finding non-toxic therapies would be my top priority. The drug palbociclib is non-toxic, administered orally and it is the first of its kind to target only the cancer cells, not every cell like chemotherapy.
By granting funds for this specific project, I have surpassed my goal in helping to find a drug that will have minor side effects and create a quality life for women with breast cancer.
We could not have achieved this goal without the funds generated by Stella & Dot stylists. We are grateful for this money because it has directly helped fund the process of discovering this life-changing drug.
Please support our efforts and share on your social media channels Stella & Dot's breast cancer boutique.