Texas woman on life support after trying to get plastic surgery on nose in Mexico, family claims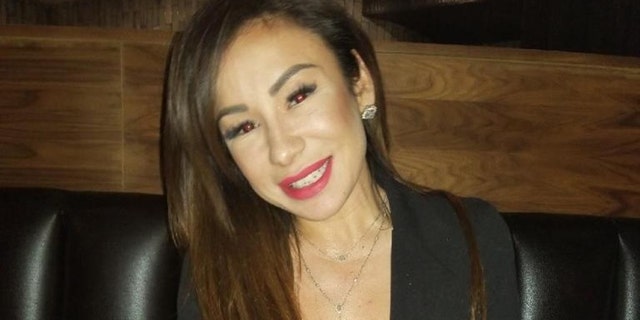 A Texas woman who traveled to Mexico for a plastic surgery procedure on her nose is now fighting for her life, her family says.
In October, Laura Avila — who gives "everyone a reason to smile," according to her sister, Angie — traveled to a Juarez, Mexico, medical clinic for a nose job. The cost of the procedure was less than in the U.S., a primary reason that prompted the Dallas woman to make the trip alongside her fiancé, Enrique Cruz, Angie told KHOU 11.
ALABAMA WOMAN'S ZOMBIE HALLOWEEN COSTUME TURNS INTO MEDICAL NIGHTMARE AFTER $3 FAKE TEETH GET STUCK
But Avila apparently suffered complications from the anesthesia. The anesthesia was administered into her spine and allegedly traveled to her brain, causing severe swelling. She also suffered a heart attack, Angie told the news station and explained in a GoFundMe post.
"Without knowledge to her fiancé, Laura suffered a cardiac arrest for four minutes. She was then placed into a medically induced coma to prevent further damage to her brain that was caused by the complications she experienced during anesthesia," Angie wrote on the crowdfunding site.
Later, Avila was reportedly moved out of the clinic and transferred to a hospital in Juarez where she remained for four days, KHOU 11 reported.
After an alleged struggle with the Mexican hospital to have Avila moved to a U.S. hospital, she was transported to a hospital in El Paso. There, her family was reportedly informed she "suffered severe brain damage so much" that she will never be the same again, Angie told the news station. Avila's family claimed the Juarez hospital would not give them her medical records until they paid the bill in full, preventing her from being "better assisted," according to the post.
Angie said doctors at the El Paso hospital have "done everything they can to help Laura."

"They have given us two options: to let her go in peace or have her physically here," Angie wrote on the GoFundMe page. "If she were to improve, it is possible she could only regain minimal functioning skills. As a family, we decided it is too soon to make such an impossible decision. We have been working relentlessly to transfer her to a hospital in Dallas to get a second opinion."
"She is my heartbeat."
"Right now we are praying for a miracle. Really we want a second opinion," Cruz told KHOU 11.
As of Tuesday afternoon, the GoFundMe page has raised nearly $70,000 of its $150,000 goal.
UK WOMAN CLAIMS EYELASH EXTENSIONS BLINDED HER FOR 2 HOURS
"Laura exudes love, life, laughter, joy, selflessness, enlightenment, passion, friendship, loyalty, forgiveness, wisdom, and so much more. There is truly nothing that woman cannot execute with perfection--she's the best cook I know, she's a fantastic dancer, a powerhouse singer, and she gives everyone a reason to smile," Angie wrote. "She is my heartbeat."
Angie Avila was not immediately available for comment when contacted by Fox News on Tuesday.