Terminally ill child receives honorary high school diploma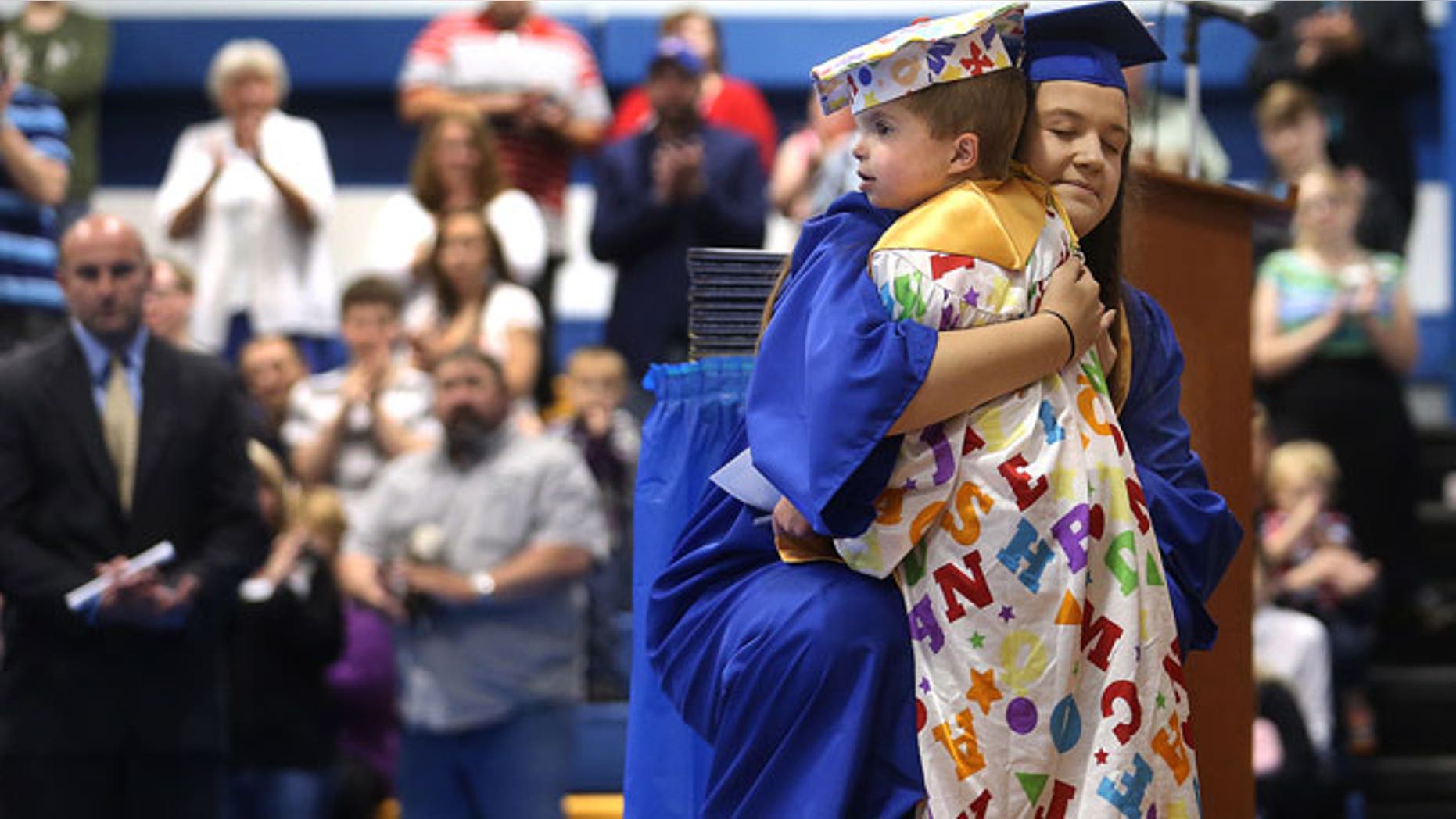 A young Illinois boy with a rare, fatal condition has received an honorary high school diploma from a graduating class.
The (Springfield) State Journal-Register reports Jordan Planitz is not expected to live long enough to see his own graduation.
But the 2015 class at Tri-City High School in the central Illinois town of Buffalo invited him to their ceremony Sunday to receive the diploma.
The 6-year-old from the central Illinois town of Waverly has a condition called MPPH syndrome, which is characterized by brain abnormalities and excess fluid inside the skull. He was named the Children's Miracle Network's Illinois Champion Child in 2013.
Class president Mackenzie Lyons says Planitz taught them "how precious life really is and how much we take it for granted."