Teens rally for cancer-fighting classmate with days to live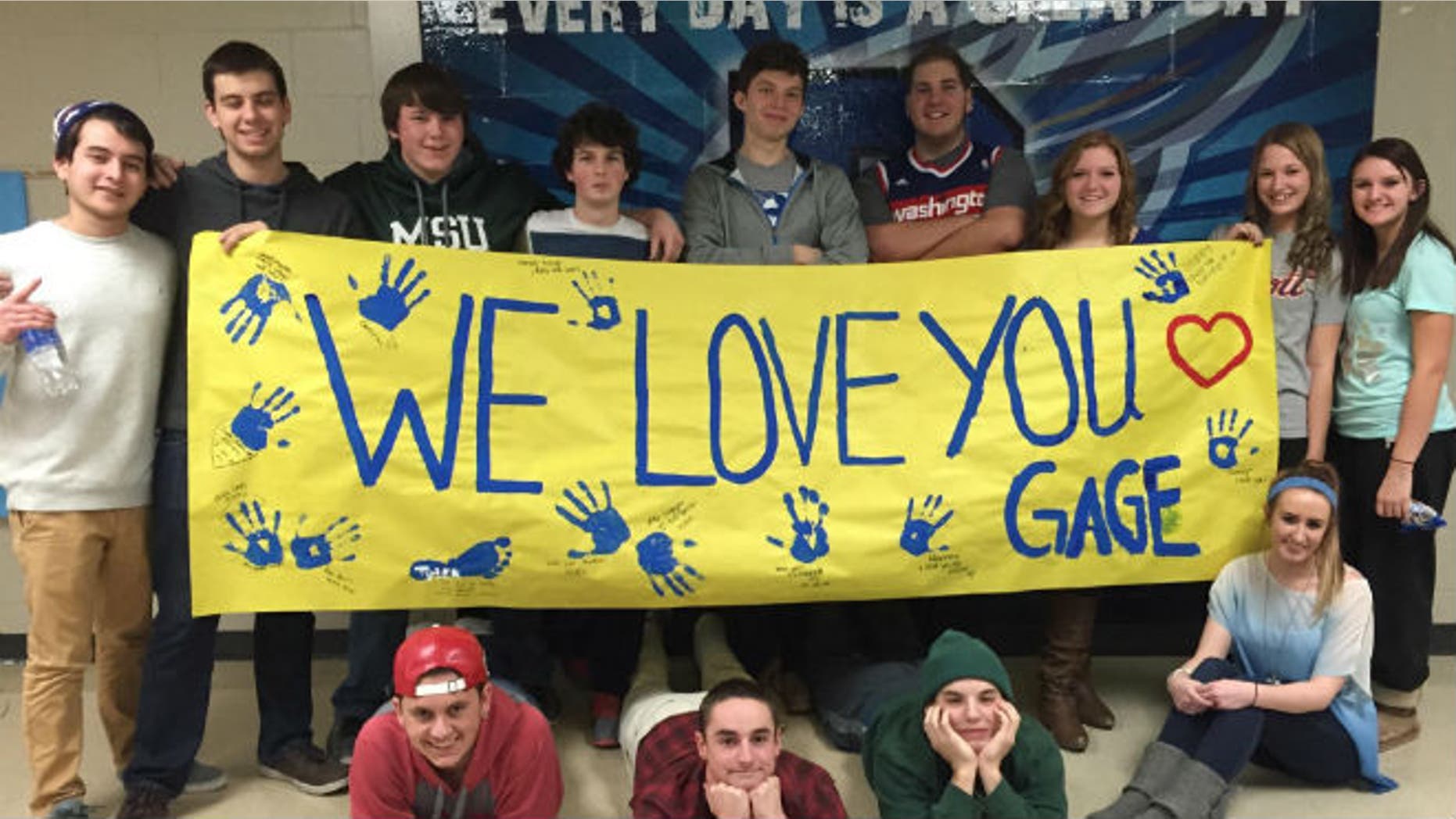 Friends of a Michigan teen fighting osteosarcoma found out he had only a week to live on Wednesday, and have spent the days since rallying in support and fundraising for their classmate, MyFoxDetroit.com reported.
Gage Garmo, 17, described by friends as being a positive person dedicated to helping others, has been battling a rare form of bone cancer called Osteosarcoma. It kills between 300 and 900 of those infected with the disease every year.
"Gage was probably my biggest inspiration this year… I put his number 32 under my number on my helmet," Garmo's football teammate Blake Fetterhoff told MyFox Detroit.com. "He probably got me through this season."
According to the GoFundMe page set up by his friends, Garmo was diagnosed with bone cancer his freshman year at Rochester High School. Before his senior year, he made the tough decision to amputate his left leg after multiple surgeries and chemotherapy.
The GoFundMe page has raised over $24,000 in two days. On Sunday, friends met at a local park to paint about 200 cars yellow— Gage's favorite color— and added the hashtag #GarmoStrong before driving past his house. They also held a fundraiser at Buffalo Wild Wings.
"He always made me feel like I needed to be positive no matter what; it was something that was better for him," friend Sydney Hodge told the news channel. "He just wanted to see his friends happy no matter what he was going through."
Click to visit the #GarmoStrong GoFundMe page.