Teen's family fights insurance for 'miracle' drug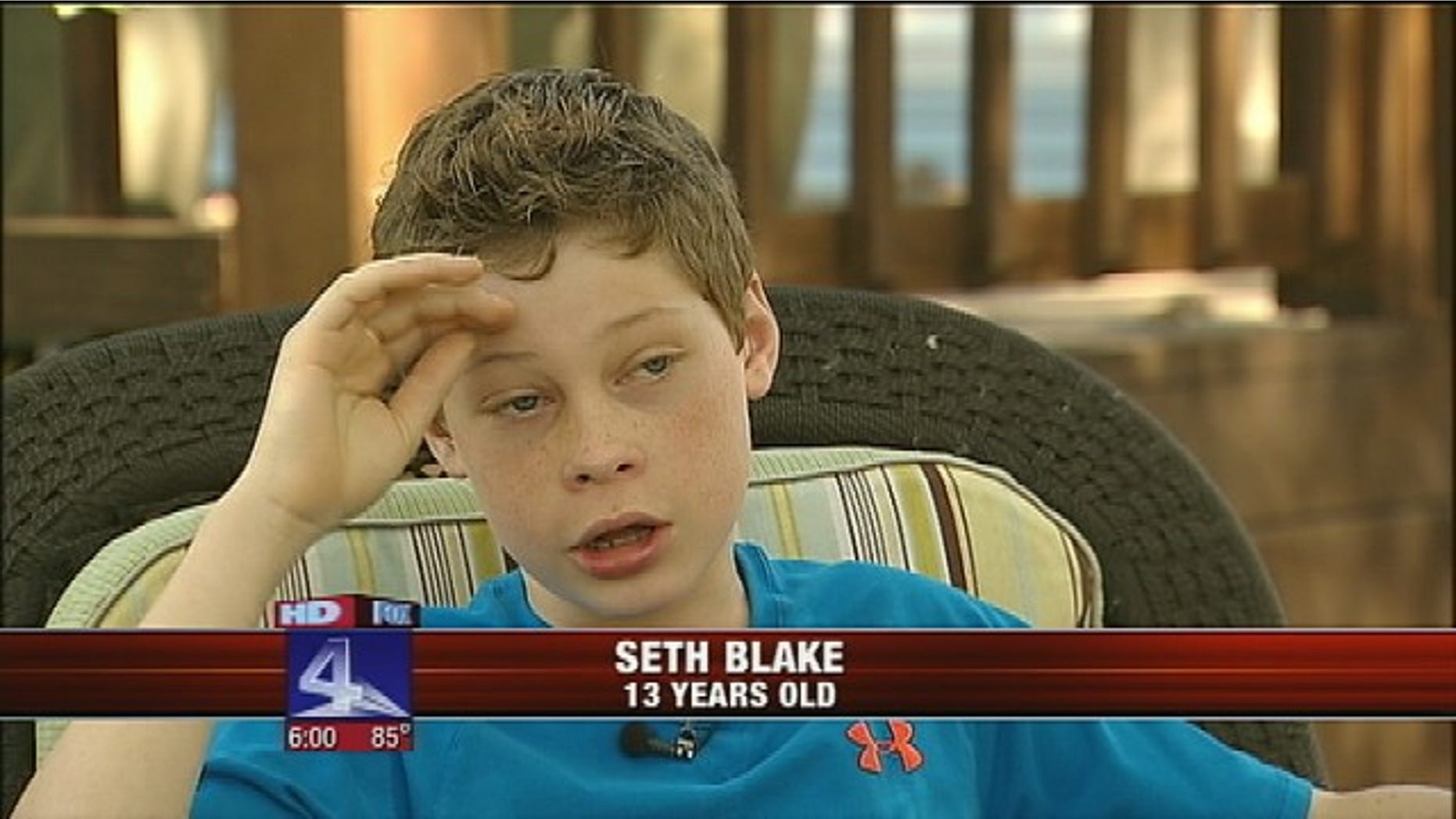 The family of a North Texas teen with a rare condition is fighting the insurance company over an expensive but "miraculous" drug.
It wasn't long ago that 13-year-old Seth Blake couldn't hold a football over his shoulder, much less throw one to his dad in the backyard of his Grand Saline home.
He couldn't shoot hoops and couldn't horse around with his dog, Sky. He'd get so exhausted he had to stop.
"I was just flat out tired. I didn't know what to do," he said.
Seth has Type 1 diabetes and wears an insulin pump. He also has a rare genetic disorder that prevents him from growing.
It made him lethargic, irritable and so distracted that he could barely finish a normal school day.
He was also much smaller and skinnier than most boys his age.
At 12-years-old he weighed only 69 pounds and stood only 4 feet 7 inches tall.
Then something remarkable happened. In February he began getting shots of a drug called Increlex.
The manufacturer sent the family the medication for free while they fought with the insurance company to cover it.
While taking Increlex, Seth shot up 10 centimeters and put on 20 pounds.
"It was a whole different world," he said. "I'm not that weak anymore. I've gotten stronger. I'm not that skinny. I've been gaining weight and I just feel great."
The family calls Increlex a miracle drug.
"It's life saving and life changing for him and for our family," Mike Blake said.
But Seth may not get the $20,000 to $25,000 per month drug much longer.
The manufacturer, IPSON, said it cannot afford to send it out for free forever and the insurance company still won't pay for it.
Cigna said it does not meet the criteria for approval despite Seth's doctor's claims that Increlex is needed for the growth of his organs and is the "only treatment that meets generally accepted standards of medical practice."
The insurance company offered to pay for different growth hormone instead, but it is known to cause insulin resistance which could cause problems and be life threatening for a diabetic like Seth.