Teen saves mom's life after science lesson on stroke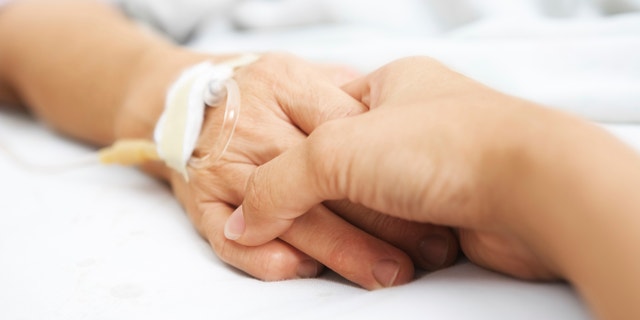 Two days after a Wisconsin teen learned about the signs of a stroke during science class, she used her new knowledge to save her mother's life. Katie Murphy, 13, told WISN she noticed her mom struggling with simple tasks one morning earlier this month.
"[I was] going through my daily routine when things became a little bit difficult that day," Christa Murphy, 45, told WISN.
Katie, who remembered learning in class at St. John's Lutheran School that stroke patients can suffer speech difficulty as a symptom, immediately took notice.
NO FRUIT JUICE FOR CHILDREN UNDER 1, DOCTORS SAY
"Her speech was all mixed up … I was like, 'Maybe she's having a stroke,'" she told WISN.
Katie's teacher, Beth Tomlin, almost skipped the stroke lesson with just minutes to spare before the bell.
"I finished up on the circulatory system by telling them a story about a teacher I knew who had a stroke," Tomlin told The Journal Sentinel. "I told them some of the signs they had and how it was hard to understand them when they talked, how their faced dropped, how their lips didn't seem to be making sense."
MILITARY VETERANS SUFFERING PTSD GET BACK ON COURSE WITH GOLF
Days later, Katie noticed those symptoms in her own mother and quickly called 911. Murphy was rushed to the hospital where doctors confirmed she had an ischemic stroke.
"They had said I had a stroke, which I could not believe at the age of 45 that that was happening," Murphy told WISN. "I'm extremely blessed to be sitting here today."
Doctors aren't sure what triggered Murphy's stroke but placed her a treatment regimen to prevent another one from occurring, WISN reported.