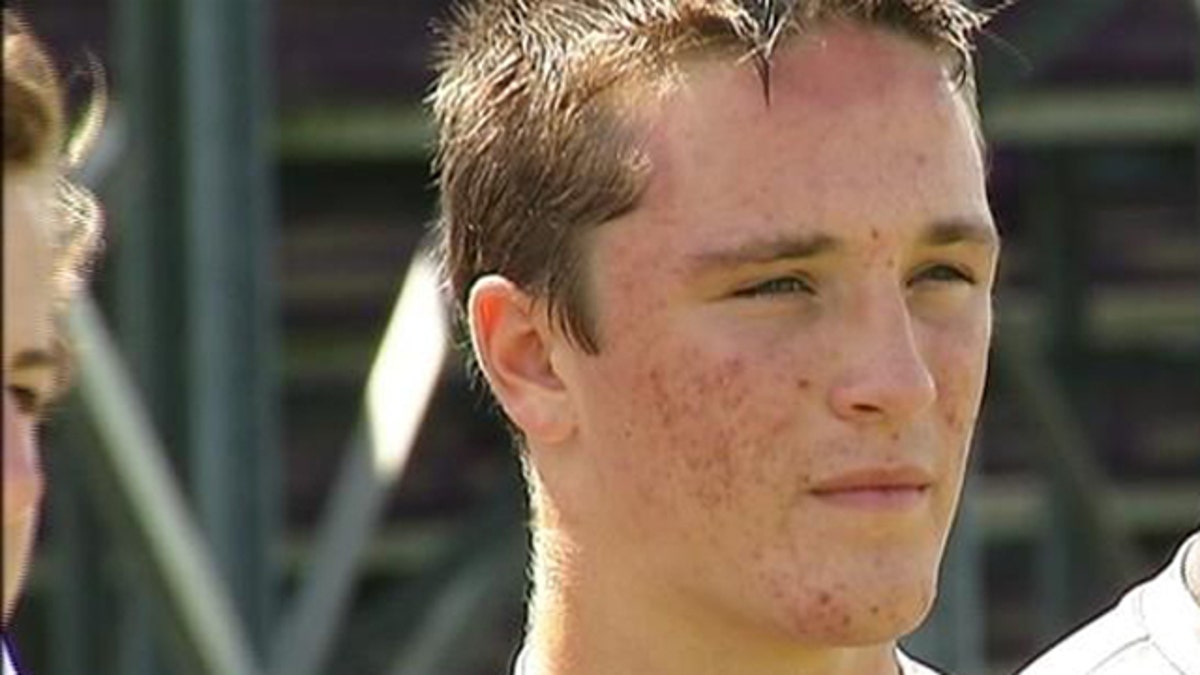 A teenager from Orlando, Fla., who has an underdeveloped right arm and is missing two fingers on his left hand, is a starting defensive tackle this season for Timber Creek High School, The Orlando Sentinel reported.
Born with amniotic band syndrome, which restricts blood flow to the extremities and therefore prevents full development, Sam Monarch told the newspaper he does not see himself at a disadvantage – because he never knew what it was like to have a right hand.
"I really don't know what it means to have a right hand," Sam said. "So if you don't grow up with something, you don't know how to use it."
Sam, who is 5-feet, 9-inches tall and weighs 168 pounds, was born in Russia and adopted by the Monarchs when he was 1-year-old, according to the Sentinel. He has two other siblings who are also adopted with special needs: Austin, 10, has cystic fibrosis, and Alexa, 10, has Down syndrome.
He rarely uses a prosthetic.
Sam's teammate, Preston Samoden, said his friend is "motivated."
"…Sam is still one of the best ones," Preston told the Sentinel. "He doesn't let anyone stop him, so I don't need to let anyone stop me."
Click here for more on this story from WOFL.