Study questions safety of pre-term C-sections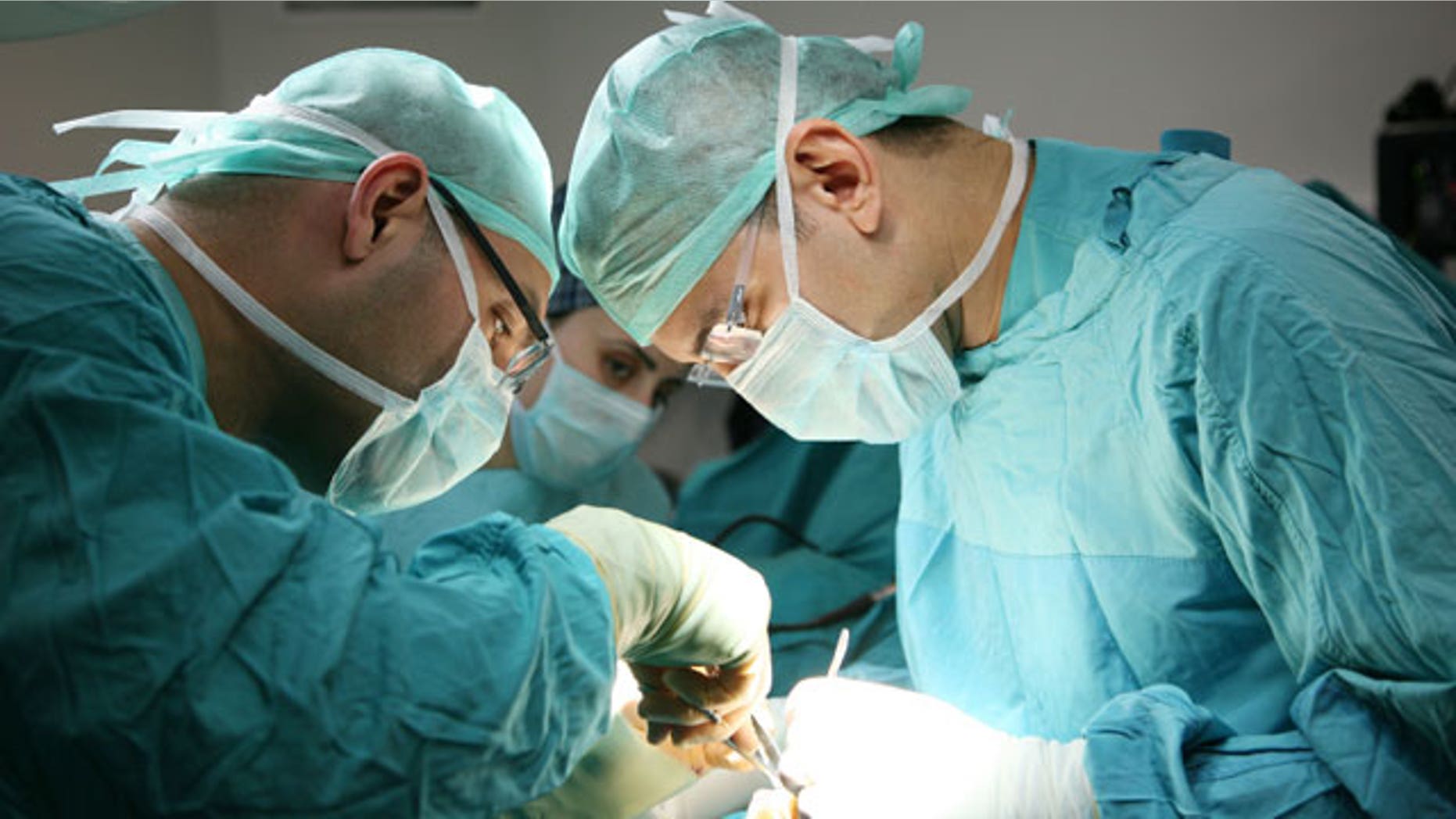 The perception of cesarean sections being considered a fitting and safe form of childbirth is being challenged Thursday by a study of premature C-section births.
The study, conducted by members of the Society for Maternal-Fetal Medicine, has revealed that babies who were small for their gestational age and had been delivered early by C-section were much more likely to have respiratory distress syndrome than similar preterm babies born vaginally.
The research will be honored Thursday by the March of Dimes for new research that helps to prevent premature births and complications.
"We think this is an important study for providers to understand and possibly change their practices," Dr. Diane Ashton, the deputy medical director for the March of Dimes, told FoxNews.com.  "Basically the take-home message here is for small, gestational age preterm infants, the best route for [them] is a vaginal delivery.  Similarly for elective deliveries that are being done close to term, the recommendation is to wait until 39 weeks, at which point you'll have a healthier outcome."
The March of Dimes has long since lobbied to reduce the number of medically unnecessary C-sections and inductions of birth before 39 weeks of pregnancy.  On Wednesday, the March of Dimes announced its partnership with the U.S. Department of Health and Human Services (HHS) to expand the public awareness campaign 'Healthy Babies Are Worth the Wait.' The program is a perinatal health campaign aimed at letting women and health care providers know that it is best to wait for labor to begin on its own.
Led by Dr. Erika Werner, assistant professor of Maternal Fetal Medicine at the Johns Hopkins School of Medicine, the research team took a look at discharge information  from 2,560 small-for-gestational age babies who were delivered before 39 weeks of pregnancy.
The team found that smaller babies for gestational age delivered by C-section before 34 weeks had a 30 percent higher chance of developing respiratory distress syndrome than babies of a similar gestational age who had been born vaginally.
"I don't think we know for sure why this is the case," Werner said about the results.  "In theory, you can say that it has something to do with contractions and the birthing process, getting the lungs ready for breathing outside the body, but we don't know for sure."
Werner said that since her study is only retrospective, the next step is to create a new prospective study.
"We need to follow patients in the future starting from when they deliver," Werner said.  "What matters even more is if there is a difference in these babies at 1 year of life or 5 years of life.  And we need to start to look at what preterm vaginal birth does at the biochemical level compared to cesarean sections."
Preterm birth – birth prior to 37 weeks of gestation – is the most frequent cause of infant death, and the leading cause of long-term neurological disabilities in children.  On average, preterm birth costs the U.S. health care system more than $26 billion each year.
The March of Dimes hopes this new research will raise awareness about preterm birth as well as encourage mothers and physicians to hold out for a vaginal birth as much as possible, because C-sections can have many unattractive downsides.
"They are more costly, and there are risks of complications that can increase the hospital stay for mothers," Ashton said.  "Also, women who have had cesarean deliveries are more likely to have repeat cesarean deliveries.  There can complications from separation of the scar during subsequent labors and also the placenta can grows abnormally into the scar tissue, and that can cause major complications with bleeding."
However, Dr. Abdulla Al-Khan, director and section chief of Maternal Fetal Medicine and Surgery at Hackensack University Medical Center, said not to look at this new study as a blanket statement about C-sections.
"No one in the medical community is in disagreement that natural birth is the best way to achieve birth," Al-Khan told FoxNews.com.  "But in modern medicine, we have saved lives in doing C-sections.  If we look just over the last 50 years, neonatal mortality has definitely decreased in this country."
In regards to babies who are small for their gestational age who are born preterm, Al-Khan said that sometimes C-sections are absolutely necessary to save both the life of the baby and the mother.
"Clearly, if we have a baby who is growth-restricted, not every baby needs to be delivered prematurely," Al-Khan said. "We look at the blood flow in the baby's umbilical cord and make a better determination if there's a need for delivery or not.  But if a baby is growth-restricted and has abnormal blood flow, they need to be delivered.  The likelihood of you delivering this baby naturally is very slim, and when you labor these kinds of babies, you're going to end up with a catastrophe."
The study, Method of Delivery and Neonatal Outcomes in Preterm, Small for Gestational Age Infants will be honored Thursday at the 32nd Annual Soceity for Maternal-Fetal Medicine Meeting, "The Pregnancy Meeting."