Rural trauma patients more likely to die before reaching hospital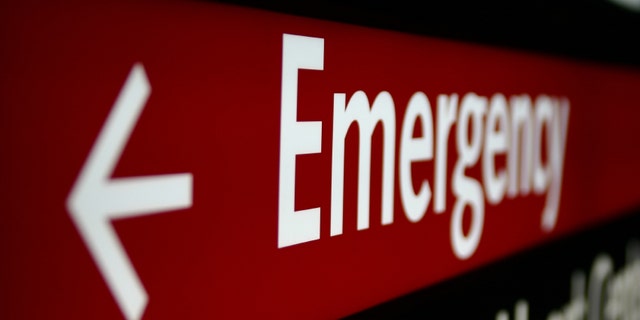 Critically injured patients in rural communities are less likely to be treated at trauma centers than their urban counterparts, a U.S. study suggests.
Rural patients are also roughly twice as likely to die before they ever reach hospitals, researchers report in JAMA Surgery, October 12th.
"Seriously injured patients have better outcomes when treated in major trauma centers and that time matters for certain patients," said lead study author Dr. Craig Newgard of Oregon Health and Science University in Portland.
"So early activation of 9-1-1 for injured patients and advocating for transfer to a major trauma center when serious injuries are present may help improve outcomes and reduce disparities in care," Newgard added by email.
There are several potential reasons why the majority of rural trauma patients with serious injuries didn't reach hospitals or got care outside of major trauma centers: potential delays alerting emergency medical services, lack of proximity to major trauma centers, long distances for inter-hospital transfers, high threshold for providers in rural hospitals to transfer patients and patient choice to stay within their community or close to family, Newgard said.
For the current study, Newgard and colleagues analyzed data on children and adults served by 44 emergency medical service (EMS) agencies transporting to 28 hospitals in two rural and five urban counties.
Among the 67,047 patients evaluated by EMS during the 12-month study period, 1,971 (less than 3 percent) were injured in rural areas and 65,076 (just over 97 percent) were injured in urban communities.
For the analysis, researchers considered patients "rural" if they lived in a county at least 60 minutes away from the nearest level 1 or level 2 trauma center, the hospitals with the best staff and equipment to handle the most severe injuries. They also classified patients as "rural" if they lived in a ZIP code defined this way by Medicare.
Of all the patients evaluated by EMS, 53,487 were transported to hospitals. These patients were about 52 years old on average and slightly more than half of them were women.
When researchers looked at all deaths - out of the hospital, in emergency departments and during the remainder of hospital stays - mortality wasn't significantly different for rural and urban patients.
However, a greater proportion of rural deaths happened shortly after injury.
Among the 29 deaths in rural regions, 15 (52 percent) happened out of the hospital, and 11 (38 percent) occurred within 24 hours or less.
Among urban deaths, about 25 percent occurred out of the hospital and 40 percent were within 24 hours or less, the study also found.
This suggests faster responses to emergencies and more rapid transfers from community hospitals to trauma centers might improve survival odds for rural patients, the authors conclude.
Limitations of the study include the lack of data on patients who didn't access EMS and on patients who died in the field, the authors note. They also had a relatively small group of rural patients in the study, making it hard to identify statistically meaningful differences in mortality.
With so few rural patients, the mortality rates aren't conclusive, said Dr. Nitish Patidar, a health management researcher at Quinnipiac University in Hamden, Connecticut, who wasn't involved in the study.
"The current study and at least one previous study found that if rural trauma patients survive to reach the emergency department or trauma center, then they have a better outcome compared to the urban trauma patients admitted to emergency department," Patidar said by email.
"There is no evidence, for the above finding, but authors hypothesized that urban trauma patients receive good care initially, which prolongs their non-survival injuries," Patidar added.
Even so, the results add to growing evidence of geographical disparities in trauma care, said Dr. Brendan Carr, an emergency medicine researcher at Thomas Jefferson University in Philadelphia who wasn't involved in the study.
"This paper quantifies . . . the reality that longer transport times in the rural setting results in higher pre-hospital death rates," Carr added by email.