Runner Prepares for Marathon By Eating Only McDonald's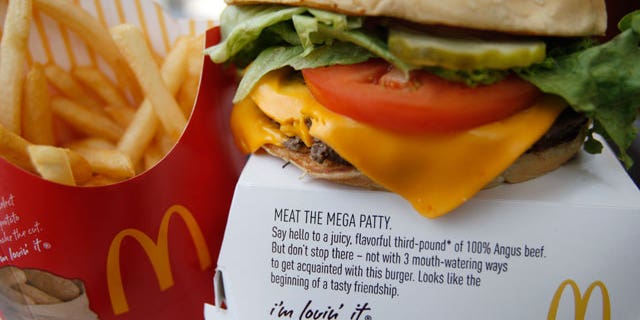 A long-distance runner from suburban Chicago is training for an upcoming marathon by feasting on a diet consisting solely of McDonald's, the Chicago Sun-Times reported Thursday.
Joe D'Amico, 36, decided to combine his two favorite things – running and McDonald's fast food – in the 30 days leading up to the Los Angeles marathon.
The daily menu for the lean D'Amico consists of a serving of hotcakes and an Egg McMuffin for breakfast, a grilled chicken sandwich and a large Coke for lunch, and a hamburger and fries for dinner, according to the report.
D'Amico told the paper that unlike filmmaker Morgan Spurlock, who packed on over 20 pounds when he documented his daily McDonald's meals in the 2004 film "Super Size Me," he is not gaining weight because he is running 100 miles every week.
Although his doctor said his regimen is not ideal for long-distance running training, D'Amico insists he has been "feeling really good."
So good, in fact, that he is aiming to beat his personal best marathon time of two hours and 36 minutes when he runs the race March 20.
Click here to read more from the Chicago Sun-Times.