Researchers inch closer to peanut allergy 'cure'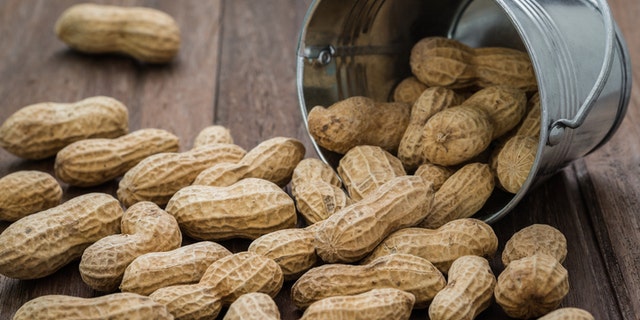 Could a cure for peanut allergies be close? Australia's ABC reports that in a new study, 82 percent of participants saw their peanut allergies cured within the first 18 months of treatment.
Four years later, 80 percent of the participants still showed no signs of an allergy, and 70 percent passed a further test meant to confirm long-term peanut tolerance, the Guardian reports.
BABY HOSPITALIZED WITH BOTULISM ON FIRST BIRTHDAY
The research out of Australia's Murdoch Childrens Research Institute involved 48 children, some of whom were given an immunotherapy treatment and some of whom got a placebo.
The children who still appeared to be cured four years later "had been eating peanut freely in their diet without having to follow any particular program of peanut intake," says Mimi Tang, the lead researcher.
Tang, an immunologist and allergist, combined a probiotic with a method known as peanut oral immunotherapy—a high dose of the probiotic Lactobacillus rhamnosus was combined with peanut protein in increasing amounts.
The probiotic is known to calm the immune system and reduce allergic reactions; the idea is to "reprogram" the way the immune system reacts to peanut intake, Tang explains.
She hopes to have a product to market within five years, the Age reports.
WOMAN BATTLING CANCER DIES AFTER EATING CONTAMINATED OYSTERS
"For the first time, we could have products on the market that provide meaningful and long-lasting treatment benefits, which allow sufferers to eat peanut products without thinking about it, as part of a regular diet," says the CEO of a biotech firm working on a treatment doctors will be able to prescribe, per 9News.
(Here's when and how you should feed your baby peanuts.)
This article originally appeared on Newser: Breakthrough in Search for Peanut Allergy Cure