Report: Lung Infections Kill 4.25 Million a Year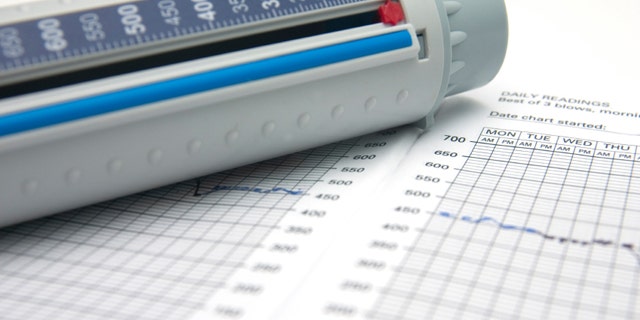 NEWYou can now listen to Fox News articles!
Respiratory infections such as influenza and other causes of pneumonia kill 4.25 million people every year, many of them young children, according to a report released on Tuesday.
These infections account for 6 percent of all deaths globally, the World Lung Foundation said in releasing its Acute Respiratory Infections Atlas.
"We know that at least 4 million people die from acute respiratory infections, yet the global health community does not even recognize them as a distinct disease group," said Peter Baldini, chief executive officer of the World Lung Foundation.
The foundation hopes to convince governments and donors to look at respiratory deaths as a group. "With relatively modest resources, the means are available to save millions of lives. We simply need commitment, sound policy, and strategic investment," Baldini said in a statement.
The report, available at http://ARIAtlas.org, shows people in the world's poorest countries are far more likely to die from such infections. The death rate from pneumonia is 215 times higher in low-income countries than in high-income countries, for example.
A virus called respiratory syncytial virus, or RSV, is the most common source of severe respiratory illness in children, the survey found, killing at least 66,000 children a year and possibly as many as 199,000.
It found 3 million RSV hospitalizations every year and 33 million cases of RSV in 2005.
There is no vaccine and no good treatment for RSV.
The report also finds that pneumonia accounts for 20 percent of all child deaths globally, or 1.6 million deaths in 2008, compared to 732,000 children who died from malaria and 200,000 who died from the AIDS virus.
There are 156 million new cases of pneumonia each year, 97 percent of them in developing countries.
A course of antibiotics to treat bacterial causes of pneumonia costs just 27 cents. Treating all children who need them with antibiotics could save as many as 600,000 every year, the foundation said.
The report also details a little-discussed cause of respiratory death -- indoor air pollution from cooking stoves, fires and secondhand cigarette smoke. It said 1.96 million die every year from infections caused by these sources, with another 121,000 deaths due to outdoor pollution.