Recent cancer cases among Cincinnati police prompts call for action from union head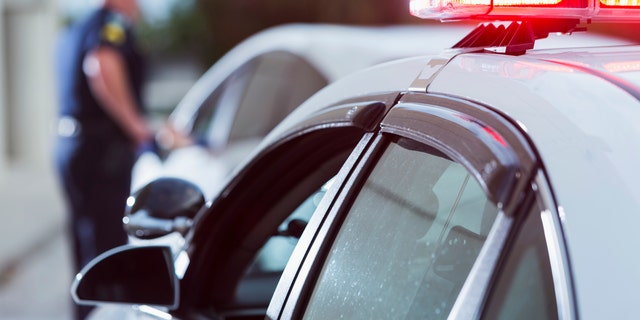 Claims that at least 30 current and former police officers in a Cincinnati suburb have been diagnosed with cancer has prompted the police union president to call for action on a plan to move the station's headquarters. Sgt. Dan Hils claims 34 employees were scheduled to temporarily move out of the District 5 headquarters Ludlow Avenue location by Aug. 18, but as of this week no move had taken place, Fox 19 reported.
"Cancer again has struck another person in District 5," Hils told Fox 19. "Officers are so upset about this they are close to walking out."
While none of the cancer cases have been directly linked to the building, a Fox 19 investigation earlier this year revealed mold, bed bugs, leaks and cramped spaces at the location. City officials maintain that the building has no environmental concerns, and that the move was scheduled due to lack of space.
WOMAN LOSES BOTH HANDS, LEGS AFTER SEPSIS BATTLE
A spokeswoman told Fox 19 that the move was not on hold, and that the delay was due to internal processes.
"The housing status of our Youth Services Section and District (5) is being evaluated internally as it involves a number of facility options and impacts our overall service delivery," Tiffaney Hardy told Fox 19 via email. "We are not at liberty to share those discussions at this time."
Cincinnati Police Chief Eliot Isaac told the news outlet that the department is in the process of accessing temporary locations "on a leased basis and are working toward a long term solution as well."
The city recently approved a plan to move District 5 headquarters to a building on Central Parkway, but renovations wouldn't be completed until 2019.
Hils said that with four active-duty officers diagnosed with cancer and six dying between 2015 and 2016, he wants the officers moved now. It is not clear when the other officers received their diagnosis.
3 SIBLINGS WITH RARE GENETIC DISORDER DIE IN SAME WEEKEND
"Get them out of that building," Hils told WLWT. "How much more do you need? Six people die and all six of those people work in District 5 and a number of them worked there for multiple years."
A lawyer representing one of the officer's widows told Fox 19 that while it's not clear what is making the officers sick, the number of people who have worked at District 5 diagnosed with cancer is disproportionate with the cancer rates in the area.