Rare Rembrandt exhibit can be terminally ill patients' final stop thanks to charity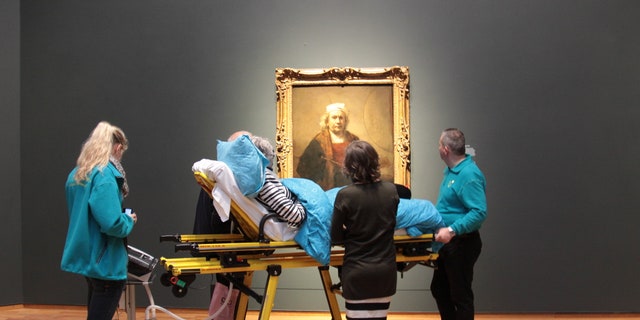 A charity is preparing to grant the final wishes for terminally ill patients who want to see a new display featuring hundreds of pieces by the Dutch artist Rembrandt. The charity, Ambulance Wish Foundation, will transport patients to and from the Rijksmuseum in Amsterdam to see "All the Rembrandts," which is on display in honor of the 350th anniversary of the artist's death.
CHILDREN'S MUSEUM HEART DISPLAY TIPS GRANDPA OFF TO POTENTIALLY LIFE-THREATENING CONDITION
The exhibit is on display from Feb. 15 through June 10, and according to the museum's website features all of Rembrandt's 22 paintings in addition to 60 drawings and over 300 prints. Kees Veldboer, the charity's founder, told ArtNet News that he expects many patients to wish for a trip to see the exhibit, similar to what happened in 2015 when it featured the artist in the "Late Rembrants."
Veldboer estimated that they granted more than 50 trips to the museum for that display, but that he expects more during this one. He explained that the charity organizes the trip which includes coordinating an ambulance driven by an experienced volunteer and a trained nurse. He told the news outlet that the charity most recently visited the Rijksmuseum in December.
CLICK HERE TO GET THE FOX NEWS APP
Ambulance Wish Foundation began in the Netherlands with Veldboer, and has since grown to the U.K.