Children's museum heart display tips grandpa off to potentially life-threatening condition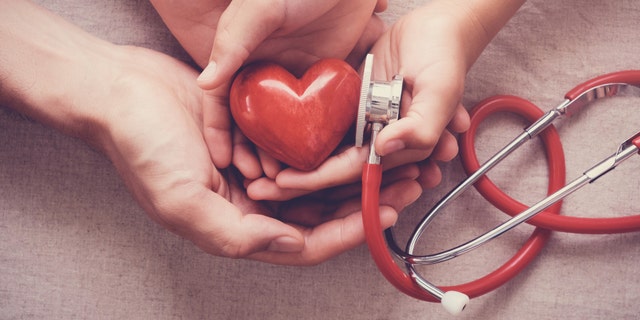 A trip to the museum with his grandson may have saved one North Carolina man from tragedy after a display in the "Listen to Your Heart" exhibit tipped him off to a potentially life-threatening health issue. Boyd Hudson, who was at the Children's Museum of Alamance County in January, said he was asymptomatic and wasn't aware of any heart issues before the display's sensors recorded his pulse and noted an erratic heartbeat.
WHY MEN WHO CAN DO 40 PUSH-UPS MAY HAVE BETTER HEART HEALTH
"The rate was all over, and that day it had gone up to 150 and then back down to the 70s," he told The Times-News.
A normal resting heart rate remains steady between 70 and 100 beats-per-minute, as was the case with Hudson's grandson who used the machine after him. Hudson told the news outlet that he returned the next day and had a volunteer record his results on video so that he could show a doctor at urgent care.
DRINKING 2 OR MORE DIET SODAS PER DAY LINKED TO HEART DISEASE, STROKE: STUDY
He was then diagnosed with atrial fibrillation (AFib), which according to the American Heart Association is marked by quivering or irregular heartbeat that can lead to blood clots, stroke, heart failure and other heart issues, and is currently diagnosed in at least 2.7 million Americans. Untreated AFib doubles the risk of heart-related deaths and is associated with a high risk of stroke. Medications can help control heart rate as well as treating any underlying causes that would trigger an irregular heartbeat.
According to the news outlet, Hudson will attempt cardioversion, which seeks to restore a regular rhythm by sending electrical shocks to the heart.
CLICK HERE TO GET THE FOX NEWS APP
Hudson said that while he had been experiencing fatigue, he thought it was due to sleep apnea, according to The Times-News.
"I've not had any discomfort. And when my doctor asked me how long I thought this had been going on, I said, 'Well I have no idea, but I was at the museum about a year ago with my granddaughter and the drum was behaving itself then.'"