Ranbaxy halts production of generic Lipitor after glass particles found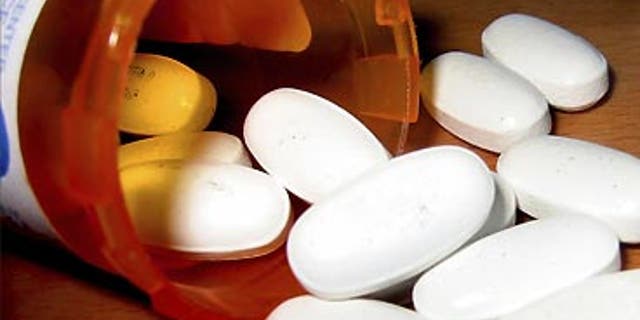 Ranbaxy Laboratories Ltd. has stopped production of its generic version of cholesterol-lowering drug Lipitor as the company investigates what caused tiny glass particles to appear in some bottles, triggering a large recall earlier this month.
Details also emerged Thursday of a smaller recall of Ranbaxy's generic Lipitor in August, over a potential pill mix-up.
The U.S. Food and Drug Administration, which disclosed Ranbaxy's production halt Thursday, said it didn't anticipate a shortage of atorvastatin—the generic name for Lipitor—because there are other manufacturers. The FDA said it is monitoring the situation and is working with other manufacturers to ensure adequate supply.
The FDA and Ranbaxy said they weren't aware of any adverse health problems resulting from the presence of glass particles in the company's atorvastatin product. Ranbaxy is an Indian unit of Japan's Daiichi Sankyo Co.
Ranbaxy said it voluntarily recalled 41 lots of atorvastatin on Nov. 9 because some batches contained tiny glass particles, resembling fine grains of sand.
Ranbaxy spokesmen couldn't be reached Thursday to comment on the production halt. Last week, the company said that the recall would cause a temporary supply disruption, but that it expected to complete an investigation within two weeks and resume supplies thereafter.
The latest action follows a smaller Ranbaxy recall of atorvastatin in the summer. Ranbaxy recalled one lot containing more than 32,000 bottles of atorvastatin in August after a pharmacist discovered a 20-milligram tablet of atorvastatin inside a sealed bottle of 10-milligram atorvastatin, according to details posted online this week by the FDA.
In an August letter to customers initiating the voluntary recall of one product lot, Ranbaxy said it couldn't rule out the possibility that the pill mix-up occurred at its facility.
The FDA has now designated the August recall as Class 2, which is reserved for situations when use of a drug may cause temporary or medically reversible health problems, or where the probability of serious adverse events is remote. The lot recalled in August was Ranbaxy's 10-milligram, 90-count tablets, with lot number 2407258 and an expiration date May 2014, according to the FDA.
Click for more from The Wall Street Journal.