Players mourn NJ teen who died while attending soccer team sleepover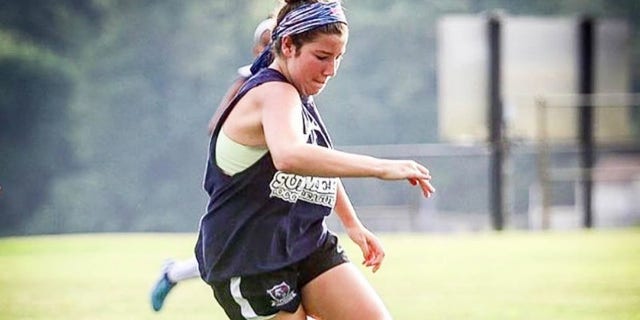 The soccer coach of a New Jersey teen who died in her sleep Saturday while attending a sleepover with teammates said his players are taking comfort in the company of each other.
Kara Lemanowicz, 14, had made the cut to join the Eastern Regional High School varsity team two weeks ago, the NY Daily News reported. She was attending a sleepover with several teammates Friday night and was found unresponsive Saturday morning. Emergency crews responded to the house at about 9 a.m. and she was pronounced dead a short time later.
It is not yet known what caused her death, but authorities do not expect foul play. Jamie McGroarty, who had coached Lemanowicz since she was 4, told the NY Daily News that she had asthma, but it is not known whether it played a role in her death.
"It was a comfort for everyone being around their peers," he told the newspaper. "The freshman had it the hardest, because they were starting high school for the first time just like her."
Hundreds turned out for a candlelight vigil in Lemanowicz's honor at the local soccer field Saturday night, as her longtime coach remembered her as a "one of those fiery, full-of-energy kids who just loved being on the field."
She was also well-known in the community's basketball and lacrosse circles.
McGroarty posted news of Lemanowicz's death on the team's Twitter account and set up a GoFundMe page that has raised nearly $40,000 to help her family cover funeral costs.
The team is set to start their season on Thursday and will have a banner on the field in Lemanowicz's honor.
The Associated Press contributed to this report.