Pharma CEO says it will take a while to figure out promised lower drug price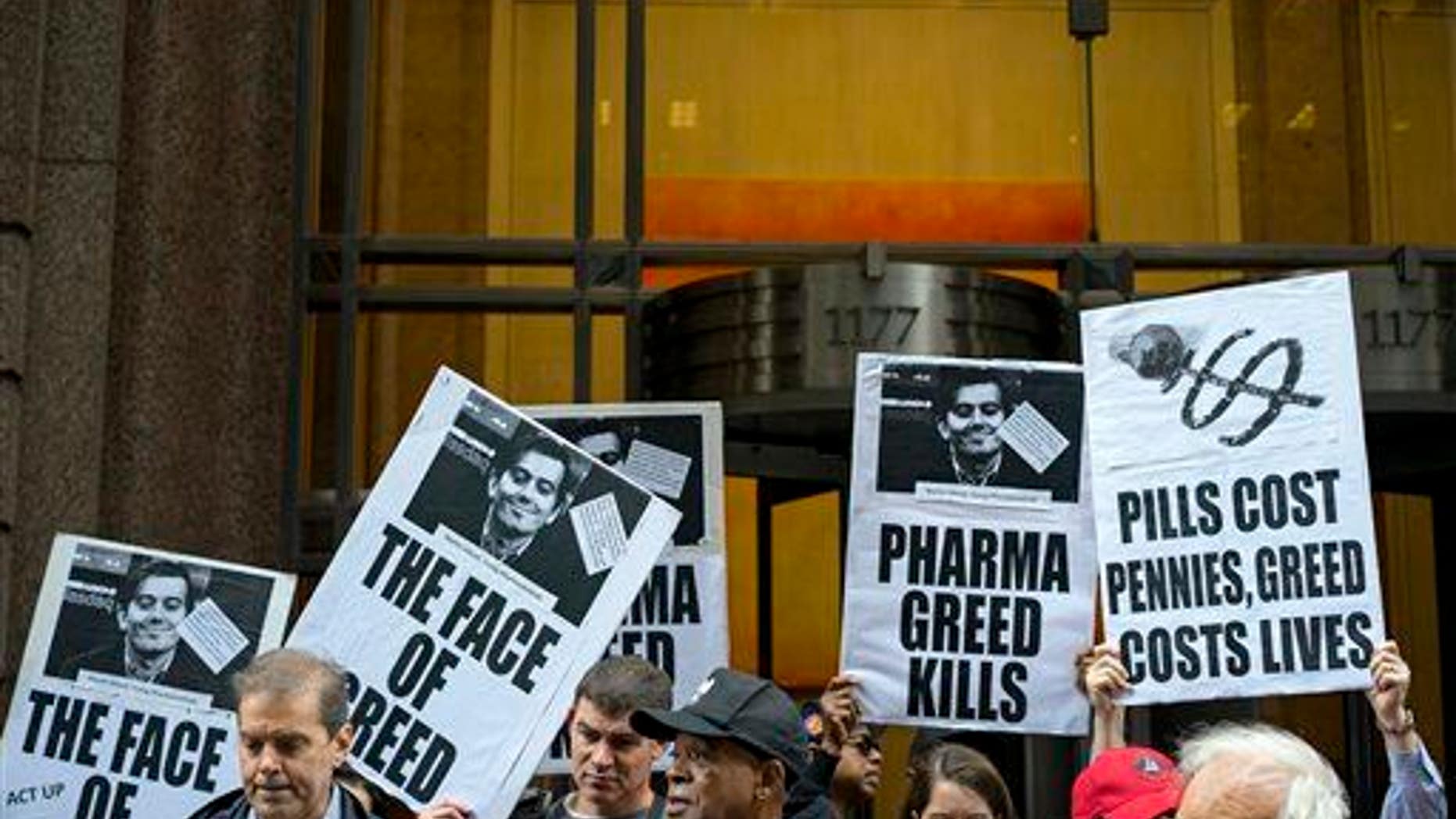 As of a week ago, pharmaceuticals purveyor Martin Shkreli hadn't kept his promise to lower the cost of a toxoplasmosis drug after outcry over its 5,000 percent price hike over the summer.
Nothing much has changed since—except now the Turing Pharmaceuticals CEO is explaining why Daraprim is still boasting exorbitant prices. "I said that it would take a long amount of time to figure out how and when to lower the price," Shkreli tells Business Insider, ostensibly referencing what he told ABC News last month about lowering the price (though he didn't appear to mention any timeframe).
What's holding things up, per Shkreli: the assessment process to find a pricing/demand sweet spot to bring the price per pill down from the current $750.
"Until we figure out demand, we won't lower the price," he tells BI. "We have to find a safe price to lower it to." Shkreli does add, however, that the new price won't be close to the original $13.50 per pill.
He also takes umbrage at getting flak for doing what other companies, such as Pfizer and Merck, do. "There have been hundreds of companies that have raised [their drug prices] higher, and they're not rolling back their prices, so why should we?" Shkreli points out.
Meanwhile, New York's AG has started an inquiry into Turing, also involving whether the company violated antitrust laws by restricting Daraprim distribution to thwart generic competitors, the New York Times reports.
By significantly cutting where competitors can pick up Daraprim, Turing can ensure they have a hard time testing those samples to produce an alternative drug, the paper explains.
A letter from the AG's office, seen by the Times and sent to Turing on Monday, tells the company to get in touch and to "retain all documents that are potentially relevant to this inquiry." (Some think we should thank Shkreli.)
This article originally appeared on Newser: Why CEO Hasn't Cut Drug's 5K Percent Price Hike
More From Newser