PepsiCo sued for exaggerating health benefits of Naked Juice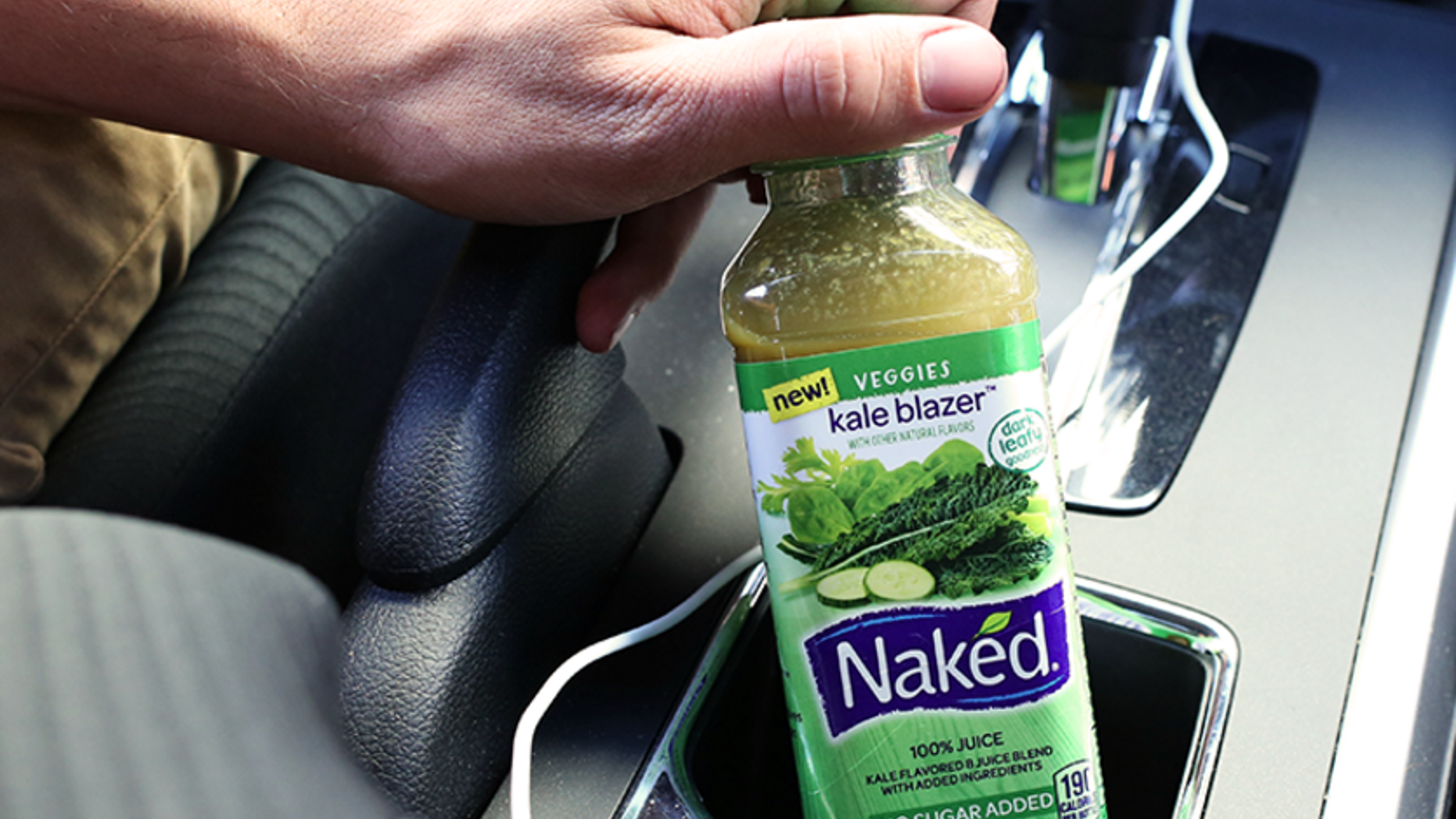 The consumer advocacy group the Center for Science in the Public Interest (CSPI) is suing PepsiCo on behalf of disgruntled customers, claiming the company's popular Naked Juice packaging exaggerates the products' health benefits.
In the lawsuit filed Tuesday in the United States District Court for the Eastern District of New York,  CSPI writes that Naked Juice's "NO SUGAR ADDED" claims imply that the products are low in sugar when they actually are not. For example, the brand's Pomegranate Blueberry Juice contains 61 grams of sugar, or 50 percent more sugar than a 12-ounce can of Pepsi, despite not having any sugar added.
CSPI also argues that PepsiCo doesn't prominently disclose that the drinks are "not a low-calorie food" as is mandated by the Food and Drug Administration.
The group has filed the lawsuit on behalf of consumers who purchased Naked Juice's Kale Blazer, Green Machine and other beverages by the brand.
Among its grievances, CSPI claims in the suit that although the Kale Blazer bottle features leafy kale leaves and cucumber slices with language that includes " … you might live forever because kale has tons of antioxidants that combat aging," the drink's primary ingredient is orange juice and its third ingredient is apple juice. Those fruits aren't pictured on the label, which the group argues exaggerates the item's kale content. The product's label also reads "NO SUGAR ADDED," but it contains 8 teaspoons of sugar, which mostly comes from the apple and orange juices.
"Consumers are paying higher prices for the healthful and expensive ingredients advertised on Naked labels, such as berries, cherries, kale and other greens, and mango," CSPI litigation director Maia Kats said in a CSPI news release. "But consumers are predominantly getting apple juice, or in the case of Kale Blazer, orange and apple juice.  They're not getting what they paid for."
The suit calls for injunctive and unspecified monetary relief for misled consumers of Naked Juices.
In 2013, PepsiCo settled a $9 million class-action lawsuit in California after consumers accused Naked Juice of using genetically modified organisms (GMOs) in some of its products despite the company's claims that the products were "all natural."