Patient with Parkinson's goes from struggling to walk to leading dance in viral clip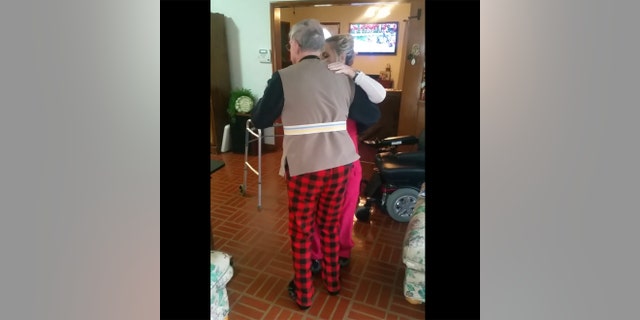 NEWYou can now listen to Fox News articles!
A physical therapist who read about the health benefits of music decided to incorporate it into a session with one of her patients who has Parkinson's disease, and posted the remarkable results online. Anicea Gunlock's video features her patient, identified only as Larry, who goes from struggling to walk with the aid of a walker to leading Gunlock in a dance by the end of the clip.
"I don't know who was more shocked at the immediate results!" Gunlock posted with the Jan. 5 video, which has amassed 8.4 million views.
Symptoms of Parkinson's disease vary from person to person but can include tremor, slowness of movements, limb stiffness and difficulties with gait and balance, according to the National Parkinson Foundation. Severity of the disease can be broken down into five stages, and there is no known cure.
Gunlock told Fox 13 that Larry's wife followed them around the house crying tears of joy over his progress.
"She said she had been praying for a miracle for her husband and truly felt like this was an answered prayer," Gunlock told Fox 13.
The video captures nearly four minutes of Larry's progress, but Gunlock said he continued to walk for 15 minutes more, even singing along to the country song that she had chosen.
"I have never seen results of this magnitude this quickly before and by the end of the session we were all in tears but they were definitely happy tears," she said.