Patient was awake as medics attempted CPR, report says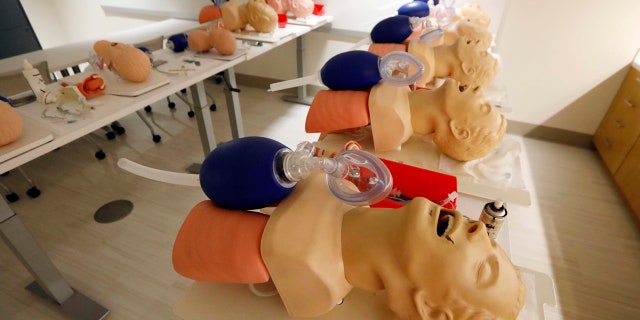 NEWYou can now listen to Fox News articles!
A report from Denmark details a case involving a 69-year-old patient who allegedly remained awake while doctors attempted to revive him with CPR for 90 minutes.
The patient, who was not identified, allegedly sought medical attention at Herley Hospital in Copenhagen after complaining of indigestion.
Dr. Rune Lundsgaard, an anesthesiologist who presented the case at the Euroanaesthesia Congress in Copenhagen, said the man's heart started to race while he was being admitted, and then it stopped, CTV News reported.
OPIOID OVERDOSE ANTIDOTE RECALLED OVER PARTICULATE MATTER
Lundsgaard said that by the time medical personnel started CPR, the patient's eyes were open and he had movements of head and limbs. The team continued chest compressions and were forced to administer several shots of epinephrine but the man's heart did not restart.
Lundsgaard said the team faced an ethical dilemma in determining when to stop compressions because "the patient was still conscious once the resuscitation was terminated."
An autopsy determined that the man had suffered an aortic dissection, CTV News reported. Lundsgaard called for more research into patients' levels of consciousness during CPR, and whether sedation is necessary.