Over 100 nails removed from woman's abdomen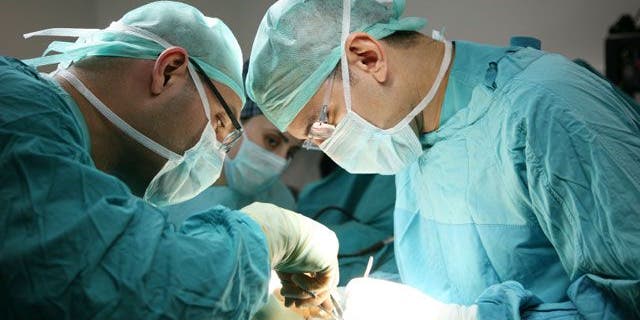 An Indian woman's family thought she was under the spell of black magic — but it turns out she had been swallowing metal objects, according to The New Indian Express.
For over four years, the 35-year-old had been behaving abnormally. When she was finally taken to the hospital, doctors did an X-ray and found what turned out to be 152 metal objects in her stomach, which was almost hanging close to her pelvic bone.
The objects included 96 small nails, 23 large nails, screws, coins, a hair pin, and a key.
Doctors at Rajiv Gandhi Government General Hospital (RGGGH) said they were surprised that the woman did have esophageal injuries. The only adverse symptoms she exhibited were breathlessness and a bloated stomach.
When she arrived at the hospital, the woman was anemic and malnourished. She had gradual blood loss because of the sharp objects, and was given blood, blood products, proteins and nutrition before she went in for surgery.
Surgeons removed the objects during a 90-minute surgery.
"With the nodules in her stomach, we had to first rule it out as cancerous," said Dr. S.M. Chandramohan, head of surgical gastroenterology at RGGGH. "Also, when we opened her stomach during the surgery, it looked like a huge tumor."
For years, the woman's family thought she was possessed and would regularly take her to temples and witch doctors.
"… Only for the past five years, she has been undergoing treatment for her mental illness," her brother said. "But we never knew she had swallowed such objects."
Click for more from The New Indian Express.