Orlando boy born with partial skull surpasses another childhood milestone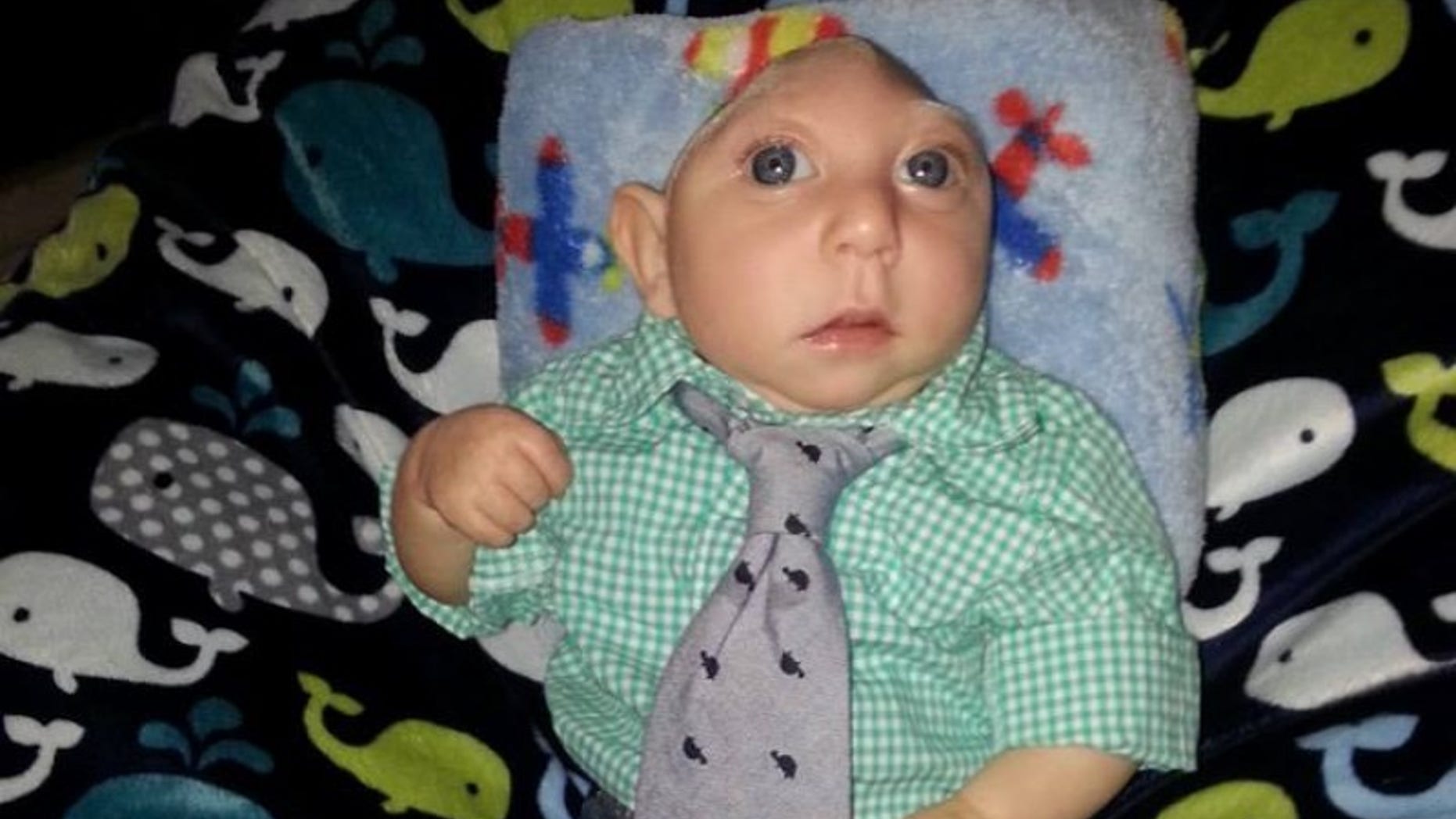 The Orlando boy born with a partially formed skull who has made headlines for defying the odds has successfully begun sucking on a pacifier— surpassing another unexpected milestone, his family told Fox 5 Atlanta.
Jaxon Buell, who is 17 months old, was born with microhydraencephaly, a developmental abnormality  marked by incomplete brain and skull formation. According to the National Institutes of Health (NIH), scientists don't know what causes the condition nor have they found a cure.
When Jaxon was born, doctors told his parents, Brandon and Brittany Buell, that he likely wouldn't hear, walk, talk or emote. But as Jaxon has aged, he has started to defy those odds. His plight, which his family has documented on his GoFundMe page Jaxon Strong, has also garnered a support system worldwide.
"We keep waiting for it to kind of disappear and Jaxon be a 'flavor of the week'— but [the media attention] is not going away," Brandon told FoxNews.com in December. "It is surreal, it's humbling, overwhelming and odd to be about our family and our son, but he certainly deserves it."