Oregon boy's fatal diagnosis leads to life-saving treatment for brother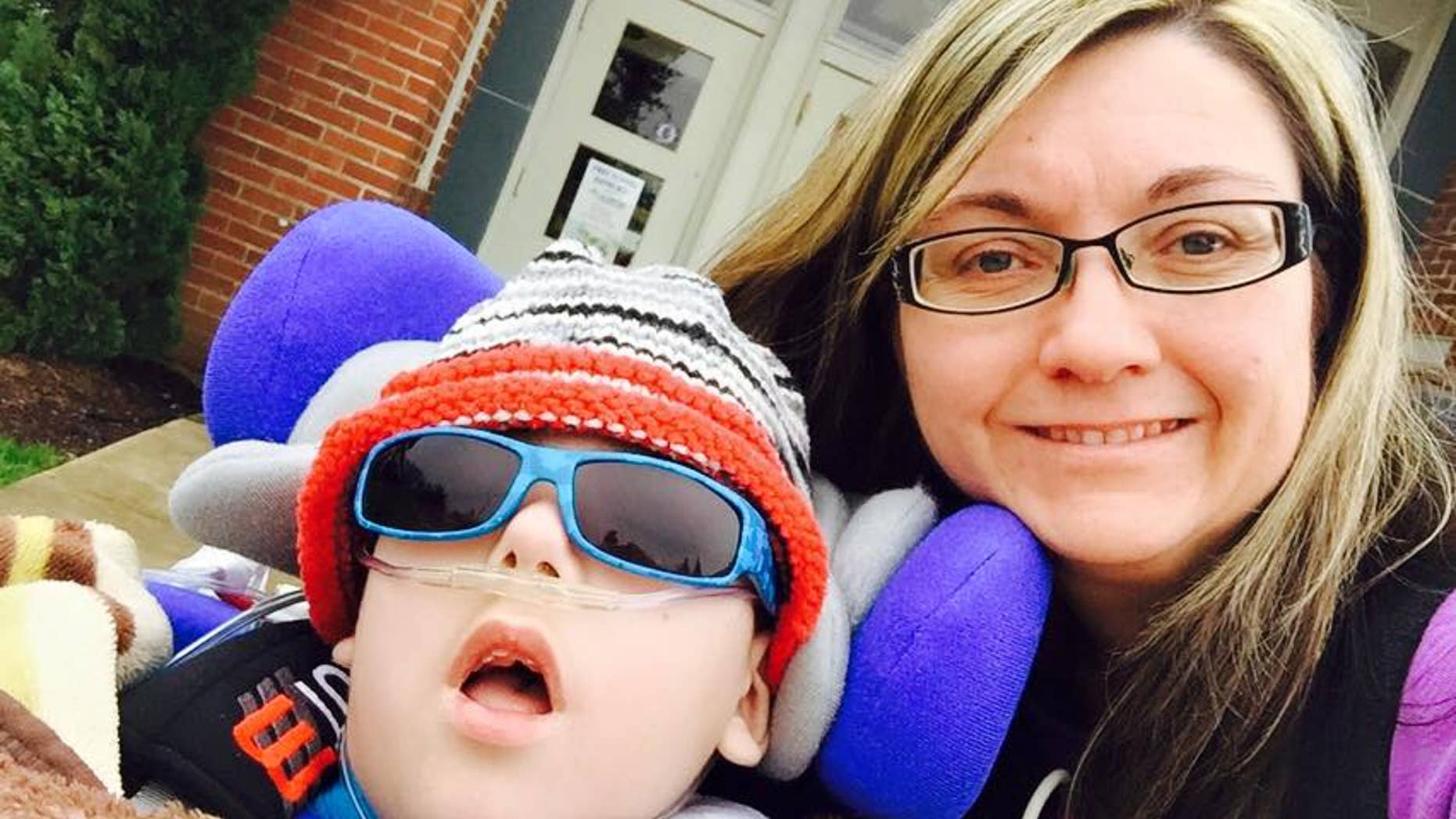 An Oregon family is fighting for mandatory testing of a rare neurological disorder after their oldest son was diagnosed with the condition and their youngest son was saved from it at birth.
Marshall Wilson, 5, is dying from a condition called Krabbe disease, which is also known as globoid cell leukodystrophy. Patients with Krabbe disease retain cognitive function but lose the ability to walk, talk and swallow, until they become completely immobile. A majority of cases appear within a patient's first year of life, causing many to die before reaching age 2.
Marshall's diagnosis came shortly before his brother Michael was born, KPTV.com reported. The boys' parents had Michael tested immediately and found out he had the disease as well. Unlike Marshall, whose symptoms had progressed to the point where he was no longer walking or holding his head up, Michael was able to receive an umbilical cord transplant, which proved to be lifesaving. For infants who have already begun showing symptoms of the condition, no treatment can change the course of the disease, according to the Mayo Clinic. The nature of treatment for those individuals includes supportive care and symptom management, including seizure medication, physical therapy to prevent muscle tone deterioration and nutritional support.
New York and Missouri are among states that currently screen for Krabbe at birth. The Wilson family is now determined to make it a law in Oregon as well.
"As a parent, knowing that there was a disease out there that can be screened and treated, it should have happened. It would have saved my son's life," Tammy Wilson told KPTV.com.
To mark Marshall's sixth birthday, the Wilsons are hosting a walk in June to help raise funds for the disease.
According to the Mayo Clinic, Krabbe disease affects about 1 in 100,000 people in the United States.