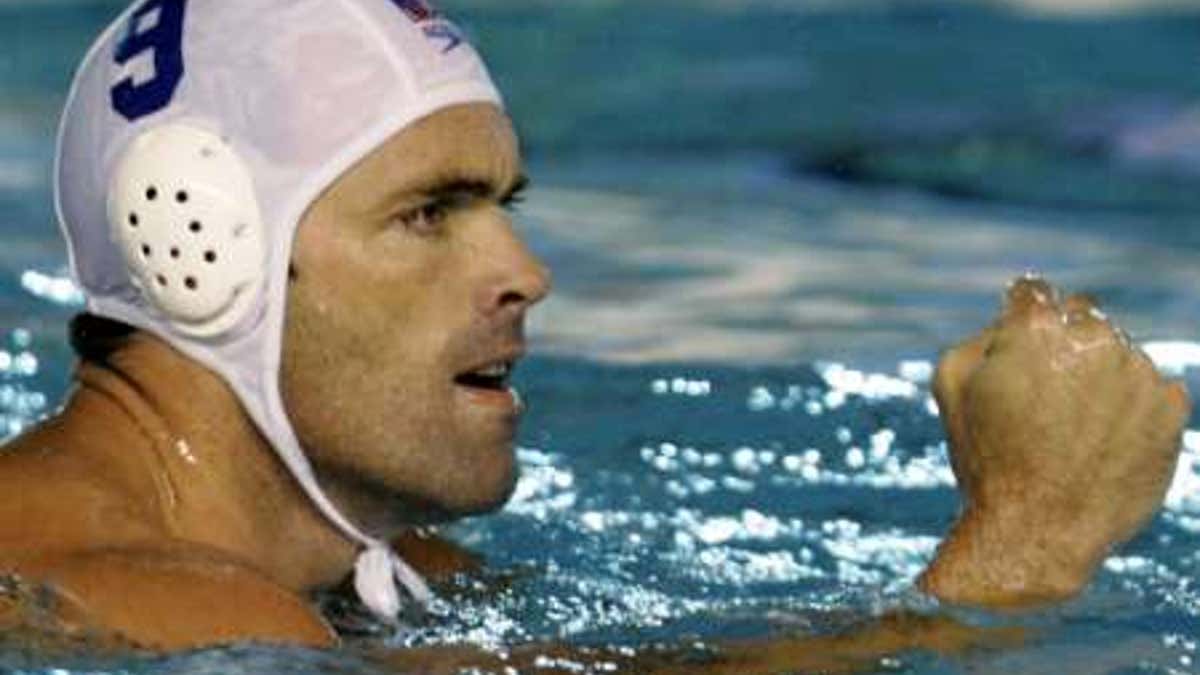 5 Olympic stars share their game-day nutrition secrets.
Ryan Lochte
Age: 27
Height: 6'2"
Weight: 190 lb
Calories burned swimming intervals for 30 minutes: 450
Secret Fuel:
"My recovery meal is two grilled chicken breasts with Alfredo sauce, whole-grain spaghetti, and a salad with lemon juice and olive oil."
For more nutrition secrets and fitness tips, sign up for the Daily Dose newsletter from Men's Health!
Steven Lopez
Age: 33
Height: 6'2"
Weight: 190 lb
Calories burned doing tae kwon do for 30 minutes: 430
Secret Fuel:
"My competition-day snack is a peanut butter and jelly sandwich: It's easy to digest and gives me sustained energy."
Take your plain PB&J to another level with this recipe from Lee Zalben, founder of Peanut Butter & Co., a peanut butter company based in Manhattan.
Ryan Bailey
Age: 36
Height: 6'6"
Weight: 250 lb
Calories burned playing water polo for 30 minutes: 565
Secret Fuel:
"My power breakfast is gluten- and dairy-free buckwheat banana pancakes with fruit."
Put Your Metabolism in Charge of Burning Fat and Building Muscle
Giuseppe Lanzone
Age: 26
Height: 6'3"
Weight: 230 lb
Calories burned rowing for 30 minutes: 624
Secret Fuel:
"I make a power shake out of chocolate milk, almond butter, and a whey-casein protein-powder mix."
What's a protein-packed food that you probably have in your fridge right now? Eggs. Try these quick and easy egg recipes today!
John Orozco
Age: 19
Height: 5'5"
Weight: 156 lb
Calories burned doing gymnastics for 30 minutes: 284
Secret Fuel:
"My power snack is Chobani Greek yogurt. I often eat it before workouts for an energy boost, and after for a protein-packed snack." (Click here for 9 Delicious Greek Yogurt Recipes.)