Nurse accidentally cuts off premature newborn's toe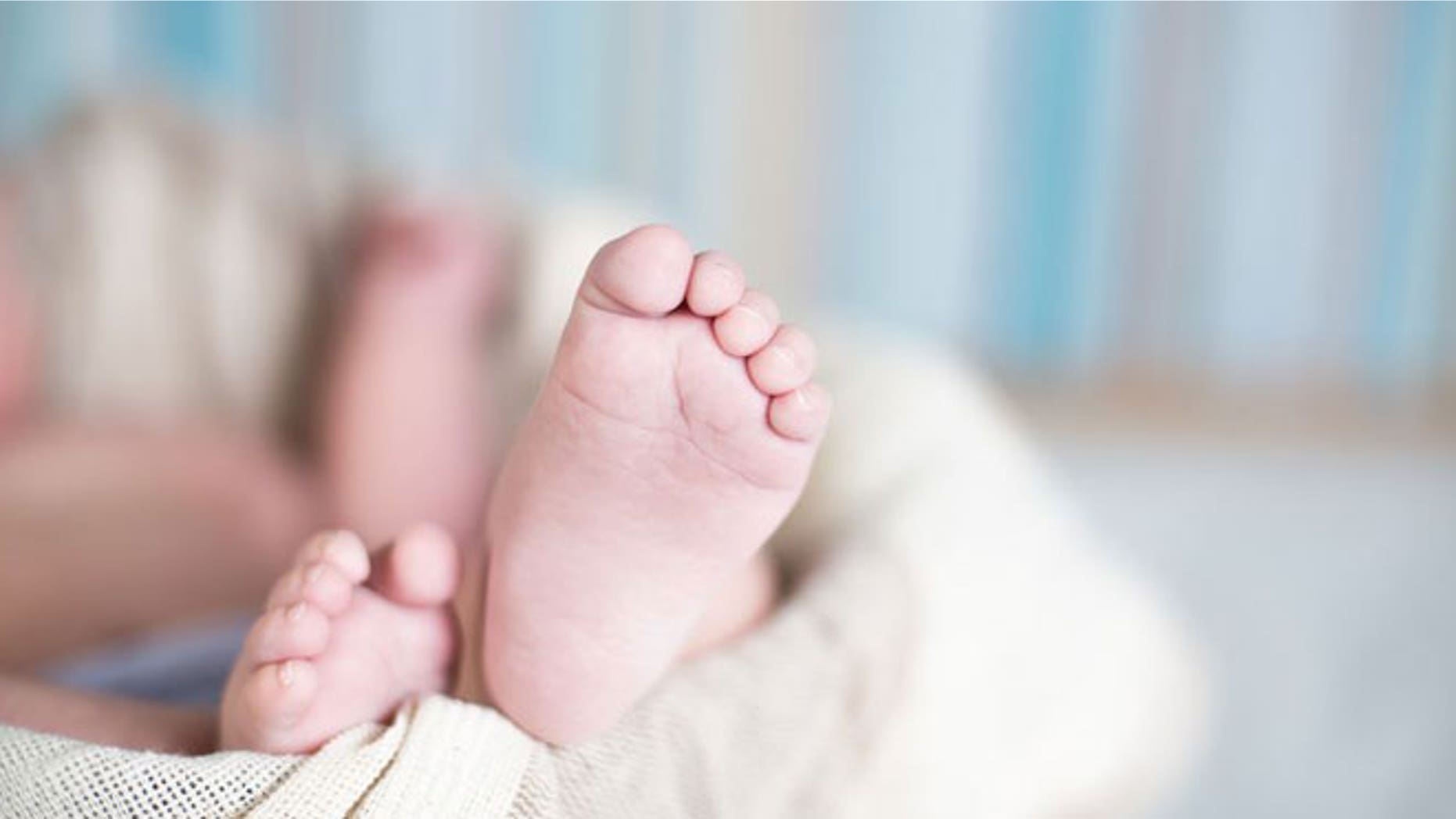 A New Mexico newborn has gone through many medical challenges since his premature birth with his twin brother. The latest— a nurse cut off his left pinky toe while cutting away surgical tape.
According to KOB 4, baby Devante and his brother Delante were born to Erica Hogue at 29 weeks via emergency Cesarean section at University of New Mexico Hospital in Albuquerque. The boys are now 8 months old, and Delante has gone home, but his brother remains hospitalized.
"At one point, they told us they could 'let him go' because he got a stage-3 brain bleed," Hogue told KOB4.
Devante may never walk, talk, see or hear, but Hogue told the news channel she and her husband were going to fight for their boy.
"We were going to take our son whatever way he came to us," she told KOB4.
Among Devante's medical struggles, he's had to deal with a hole in his heart, continuous intubation and a tracheotomy.
Then, in December, when a nurse was tending to an IV placed in his foot, she cut off his left pinky toe while cutting away medical tape. The orthopedic surgeon stitched around his toe and put him in a leg cast, but was unable to return circulation and the toe was lost.
"It just makes me angry that something like this could happen," the twins' mother said.
According to Hogue, the hospital investigated but said the only thing that could be done differently was the use of a different tape. Although the hospital has apologized, she said it wasn't enough.
"I believe my baby is worth so much more than that," she told KOB4.
KOB4 reported that UNM Hospital would not comment on a specific patient manner. Hogue and her husband are considering legal action.