New York man with cerebral palsy and cancer earns blue belt in jiu-jitsu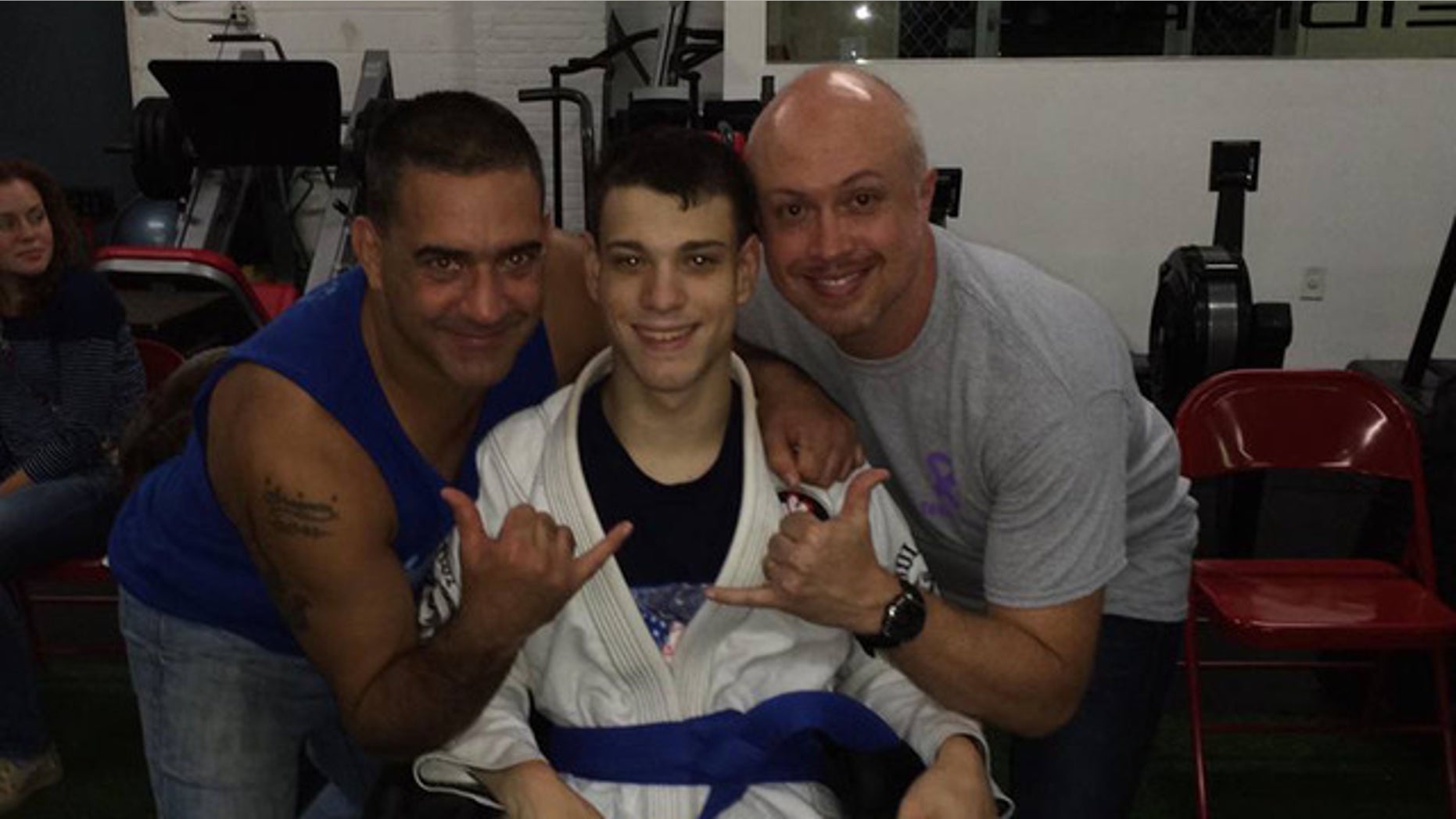 This month, New York resident Ian Matuszak earned his blue belt in Brazilian jiu-jitsu— a feat professional athletes say is impressive on its own. But Matuszak's achievement is even more so, his supporters  note, as the 20-year-old suffers from cerebral palsy, a muscle disorder, and was recently diagnosed with Stage 3 esophageal cancer.
Matuszak, of Westbury, received his blue belt Saturday Oct. 3 at special event to raise money for his medical bills, Fox5NY reported. His supporters have also created a GoFundMe page for the athlete.
Among the professional martial artists on hand to celebrate were current UFC Middleweight Champion and Serra-Longo Fight Team members Chris Weidman, Eddie Gordon, Al Iaquinta, and Aljamain Sterling.
"He trained before the cancer diagnosis at least twice weekly" Matuszak's instructor, Dave Patton, told Fox5NY. "He's done two tournaments. One was for people with disabilities and the other was a regular tournament. We had people come from as far as North Carolina to the fundraiser. He's one of the hardest working and driven people I've ever trained with."
Matuszak is a great ambassador for Brazilian jiu-jitsu, supporters said.
"He doesn't use anything for an excuse,"  Serra BJJ instructor and black belt Tony Quagliata told the news channel. "He just gets on the mat and does it. When you're around Ian you don't have any excuse not to train. You can't say I have a bad knee or I am too old to train. This young man fights obstacles every day. Things we take for granted Ian would love to be able to do."