Overcoming odds, MMA fighter with Down syndrome preps for first fight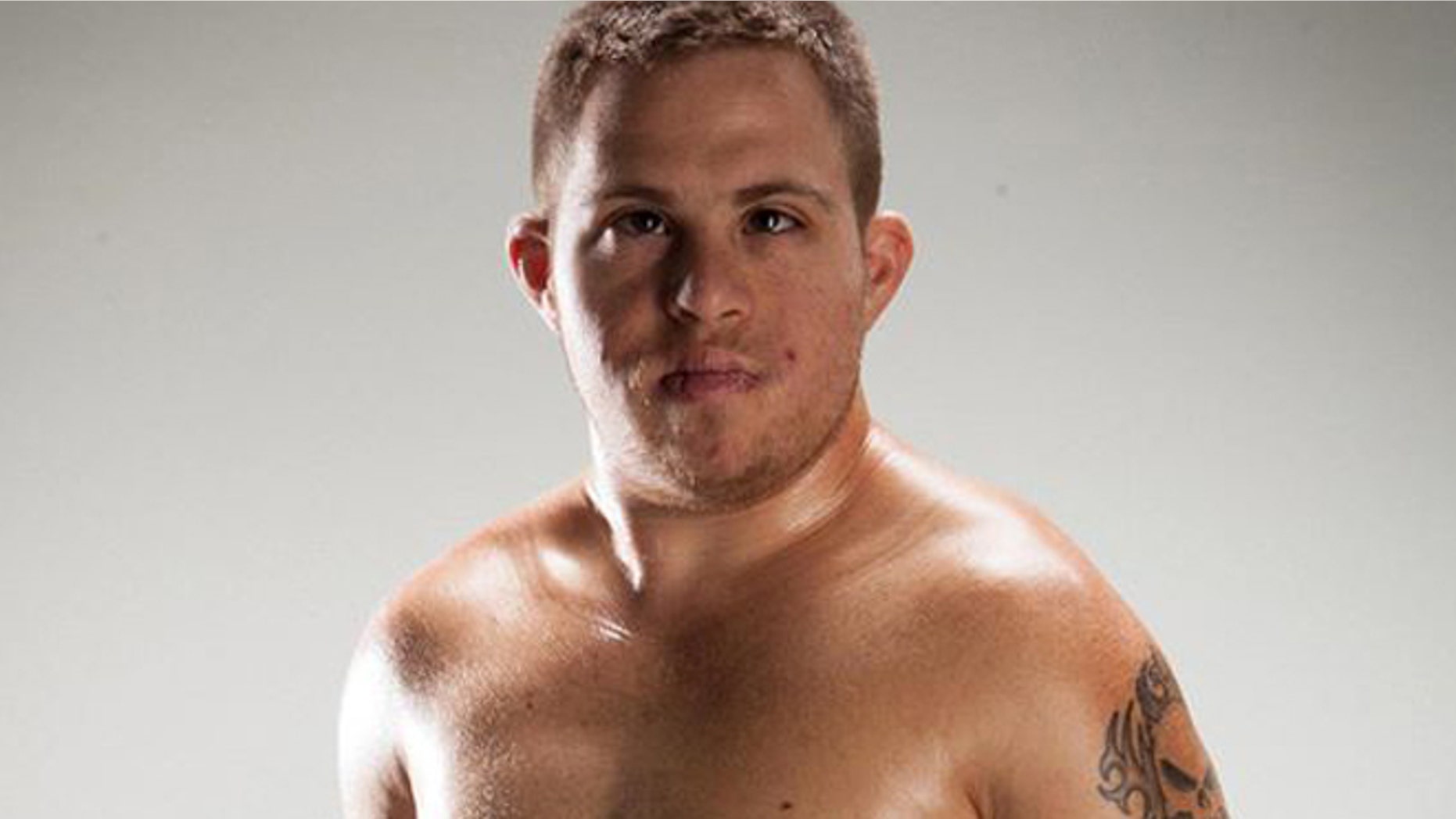 Mixed Martial Arts (MMA) fighters are known for their tough mentality and stop-at-nothing attitudes, so it's no surprise that even though Garrett "G Money" Holeve has Down syndrome, he has muted his doubters and is fighting his way into the cage.
On November 8, Holeve will enter the cage for his first sanctioned fight against David "Cerebral Assassin" Steffan. The fight between Holeve and Steffan, a former Special Olympian who was born with cerebral palsy, has been approved by Spire Sanctioning – an amateur MMA sanctioning body – and is being sponsored by Fighting for Autism.
The fighters' home states of Florida and Nebraska would not sanction the fight so they must travel to Missouri. A campaign to change the legislation in Florida is underway, but for now, Holeve's main focus is his upcoming fight.
"It means everything to me," he told FoxNews.com.
Holeve, 25, watches Ultimate Fighter Championship (UFC) and counts Stephan Bonnar— who he met in 2011— as his favorite. Holeve first started training about four years ago when a gym opened up in his town, Cooper City, and has even started teaching classes to younger kids.
Holeve's father, Mitch, said the whole thing started as a dare from him to his three sons to go explore the American Top Team gym, and "G was the only one who actually went."
Holeve's been training for four hours a day with his coaches, breaking the sessions up between morning and night, and for now has cut back his role in teaching classes at the gym. He's also started a gluten-free, dairy-free, high-protein diet.
"Right now I just focus on the fight, I just want to beat [Steffan]," Holeve said.
Mitch said his son and Steffan are friends outside the cage, texting and communicating on Facebook -- but since training started they've focused on becoming enemies.
"I'm going to knock David out," Holeve said, adding he's working on a lot of take downs, but said his technique will be kept a secret until fight night.
When he's not training, Holeve likes hanging out with his older and younger brothers, Logan and Zach.
"I like to go to the pool and have some fun," Holeve said.
But right now there's no time for that because Holeve has his sight set on the win and the coveted belt awarded after the fight.
"That belt is mine, not his," he said.
Holeve has the support of the National Down Syndrome Society (NDSS) and while some -- including family -- criticize his father for allowing him compete, Mitch knows his son wouldn't have it any other way.
"It's a big goal for me," Holeve said.
Holeve will travel with his parents, brother Logan and coaches for weigh-in on November 7, and a petition for Florida to allow his fights to be sanctioned in the state has been signed by 123,000 people.