New York girl, 12, has ankle reattached backward to create new knee after bone cancer diagnosis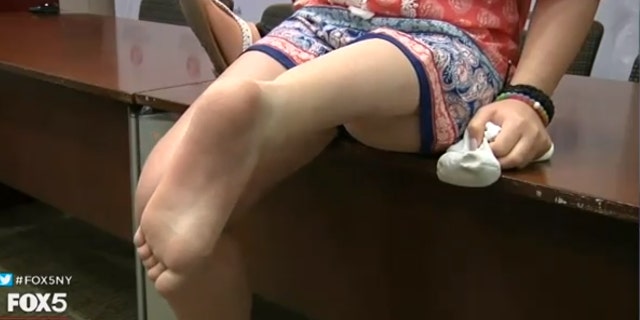 A 12-year-old who was diagnosed with bone cancer two years ago has been able keep up with her love of dancing after doctors created a new knee joint for her using her reattached backward ankle.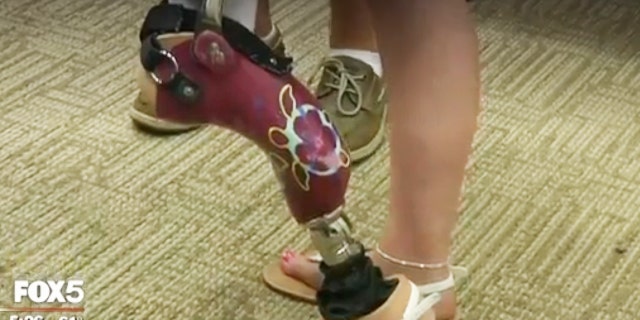 Delaney Unger, who initially complained of leg pain that her parents figured was a dance-related injury, has been cancer-free for over a year now thanks in part to the radical surgery.
Unger underwent chemotherapy to treat osteosarcoma before and after the April 2017 13-hour surgery, which is officially called Van Ness rotationplasty, Fox 5 NY reported. It involves rotating the ankle 180 degrees to create a working knee joint for maximum mobility.
"My calf is the front of my leg now and my heel is my knee and the ankle is the knee joint, my foot is the bottom part of my leg," Unger, who now wants to be a pediatric oncologist when she grows up, told the news outlet.
MISSOURI BOY, 10, SURVIVES BEING IMPALED IN THE FACE BY METAL MEAT SKEWER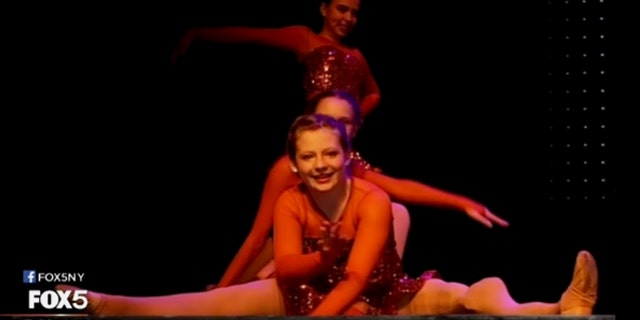 Doctors at Stony Brook Children's Hospital, where Unger was operated on, said the procedure was done in favor of a knee replacement, which isn't the best option when dealing with a patient as young as Unger. The active pre-teen now attaches a prosthetic to her left ankle joint, where her knee used to be, which enables her to have a more natural bend in her leg.
"It allowed us to get rid of the cancer completely but still allowed her to do any activity she wants like dance, surfing, literally anything she wants without any restrictions and now having to worry whatever we put in may not last a lifetime," Dr. Fazel Khan, professor of orthopedic surgery at Stony Brook Medicine, told the news outlet.
WOMAN HAS 61-POUND MASS REMOVED FROM UTERUS
Osteosarcomas typically occur in children and young adults, with teens being the most commonly affected age group, according to the American Cancer Society. It usually starts in areas where the bone is growing quickly, such as the ends of the leg or arm bones, but can develop in any bone including the pelvis, shoulder and jaw.
Unger now has her sights set on trying out for her Long Island school's kick line team and has returned to performing in recitals.