New food study explains why pizza is addictive and salmon isn't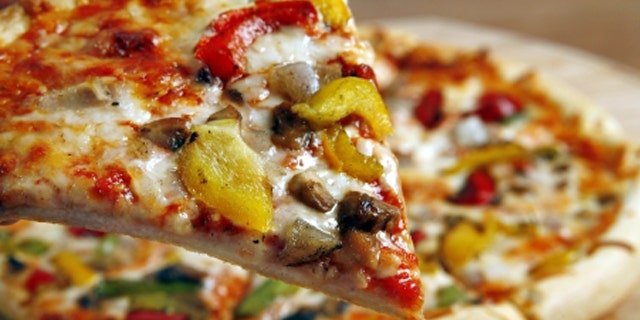 Pizza is the most problematic food out there, as far as addictive-like qualities go. So report students who completed the Yale Food Addiction Scale as part of a study by researchers at the University of Michigan.
Those researchers published their findings in PLoS ONE earlier this year, and wrote that "though evidence of 'food addiction' continues to grow, no previous studies have yet examined which foods or food attributes are likely implicated in addictive-like eating." So they sought to create a sort of "addictive profile," and ultimately determined that processed foods that are higher in fat and refined carbohydrates, which have a rapid rate of absorption as indicated by glycemic load, tend to be hardest for we mere mortals to resist.
"Processing was a large, positive predictor for whether a food was associated with problematic, addictive-like eating behaviors." The common-sense upshot: salmon and cucumbers aren't problematic; ice cream and chips are.
And with pizza atop our gotta-have-it list, Mic this week looks at what may set cheese apart. Cheese contains the protein casein, which releases opiates called casomorphins as the cheese is digested.
"[Casomorphins] really play with the dopamine receptors and trigger that addictive element," registered dietitian Cameron Wells, who was not part of the study, tells Mic. And while it's present in all dairy products, it's far more condensed in cheese because it takes 10 pounds of milk to make about a pound of cheese.
When it comes to cheese, we're certainly eating more of it: Americans tripled their cheese consumption between 1970 and 2010, from about 8 pounds per year to 23 pounds, reports the Center for Science in the Public Interest.
(Could its addictive nature help explain this epic mac and cheese meltdown?)
This article originally appeared on Newser: Study: Here's Why Cheese Is Addictive, Salmon Isn't
More From Newser