New Cholera Outbreak in Cuba Calls Countries to Restrict Travel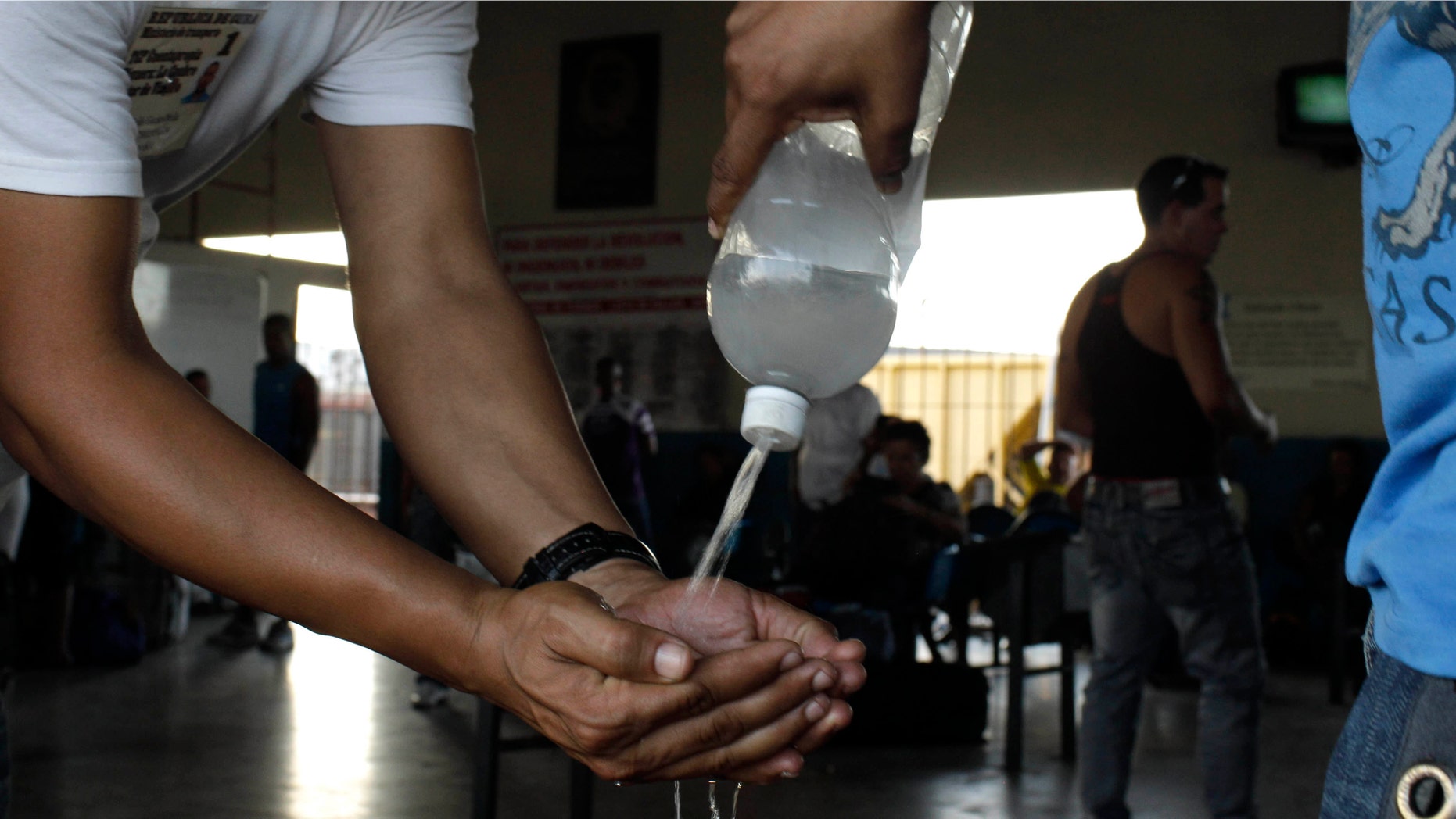 Fifty-one new cholera cases reported in Cuba's capital are drawing an increasing concern about the spread of the illness throughout the country.
Cuba's Public Health Ministry acknowledged the situation in Havana on Tuesday as disappointment rises in the diplomatic community over the government's lack of transparency.
While the outbreak, which began Jan.6, has not caused any deaths, the government has stressed the preventive measures already taken have put the disease "on the way to extinction."
The government has not responded to repeated requests for comment, nor has it made any experts available to talk about the cholera situation.
According to the World Health Organization, almost 80 percent of cholera cases can be treated with oral rehydration salts.
Today there are two variants of oral cholera vaccines available, although neither guarantees 100 percent immunity from the disease. While only offering "moderate protection," the use of the vaccine can help develop "herd immunity," said WHO officials.
Cholera is a water-borne disease caused by a bacteria found in tainted water or food. It can kill within weeks through dehydration, but is treatable if caught in time. Cholera is unusual in Cuba but recent outbreaks in nearby Haiti have killed more than 7,200 people.
It was unclear why a new outbreak was being seen in Havana. Rains, which can help spread the disease, are common in January, but the weather has been unusually dry this year.
As of Tuesday, the British Embassy in Havana had issued a travel advisory urging its citizens to take "sensible precautions" and seek immediate medical attention for diarrhea.
Several other European diplomats told AP they are also considering issuing similar advisories, and have been concerned that the government is not sharing information with them in a timely manner. They spoke on condition of anonymity because they were not authorized to speak publicly.
As far as the U.S., American diplomats on the island issued a travel warning Monday urging American citizens to follow local health recommendations. About 400,000 Cuban-Americans visit the island every year, and about 100,000 others issued visas.
The nationalized health care system in Cuba is considered to be one of the most advanced in Latin America. Because of this, Cuba has become a population destination for health care tourism.
So far, no tourists have come down with the illness.
Tourism in general is the top sector in Cuba's flagging Communist economy with 2.8 million visitors a year and about $2.5 billion in annual revenue. A major cholera outbreak could hurt tourism.
While Cuba's state-run media had been largely silent about cholera before Tuesday, there has been an intensified campaign against water-borne diarrhetic illnesses. Several health centers in the capital require visitors to sanitize their shoes by stepping in chlorine when they enter, and state schools have been stressing hand-washing and other hygiene measures.
"I know that they are taking the necessary measures," said Beatriz Guerra, a 26-year-old mother of two who lives in Miramarshe. "One just needs to be very cautious."
The Associated Press contributed to this report.
Follow us on twitter.com/foxnewslatino
Like us at facebook.com/foxnewslatino