N.J. parents see hope after transplant denial outcry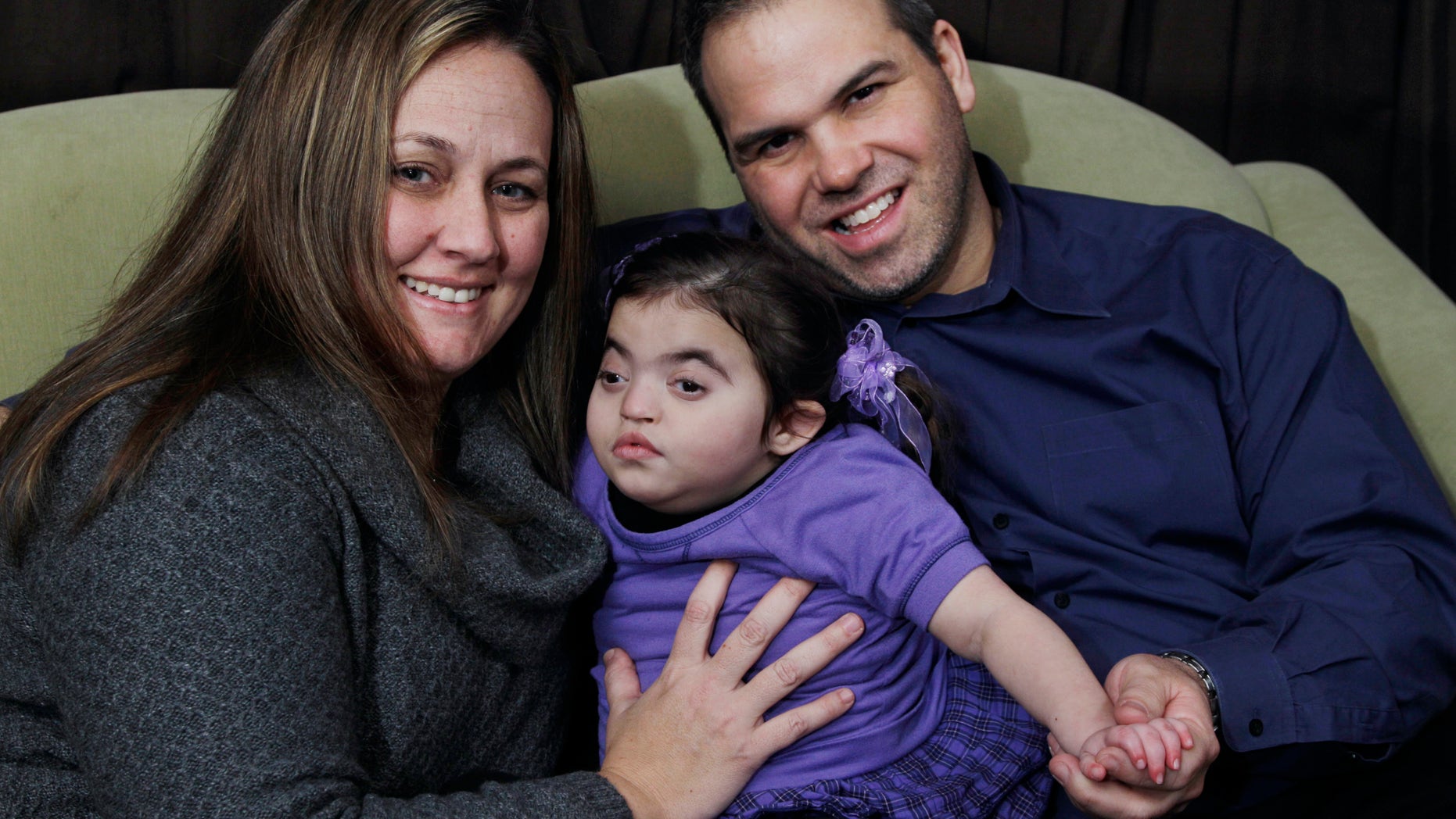 PHILADELPHIA – The parents of a mentally disabled New Jersey girl say they've won a review of a children's hospital's decision to deny the girl a kidney transplant because of her mental disability.
Chrissy and Joseph Rivera say doctors at Children's Hospital of Philadelphia are now willing to consider a transplant for their 3-year-old daughter, Amelia.
The Stratford, N.J., family says doctors initially told them Amelia wasn't eligible for a transplant because of a mental disability caused by Wolf-Hirschhorn syndrome. A blog post by Chrissy Rivera earlier this month spawned a public outcry.
Click here to read more about Amelia's story.
The Riveras tell The Philadelphia Inquirer they received instructions for testing family members for compatibility at a meeting Friday.
Chrissy Rivera says her daughter's case still needs to be reviewed to determine if she's a good transplant candidate.