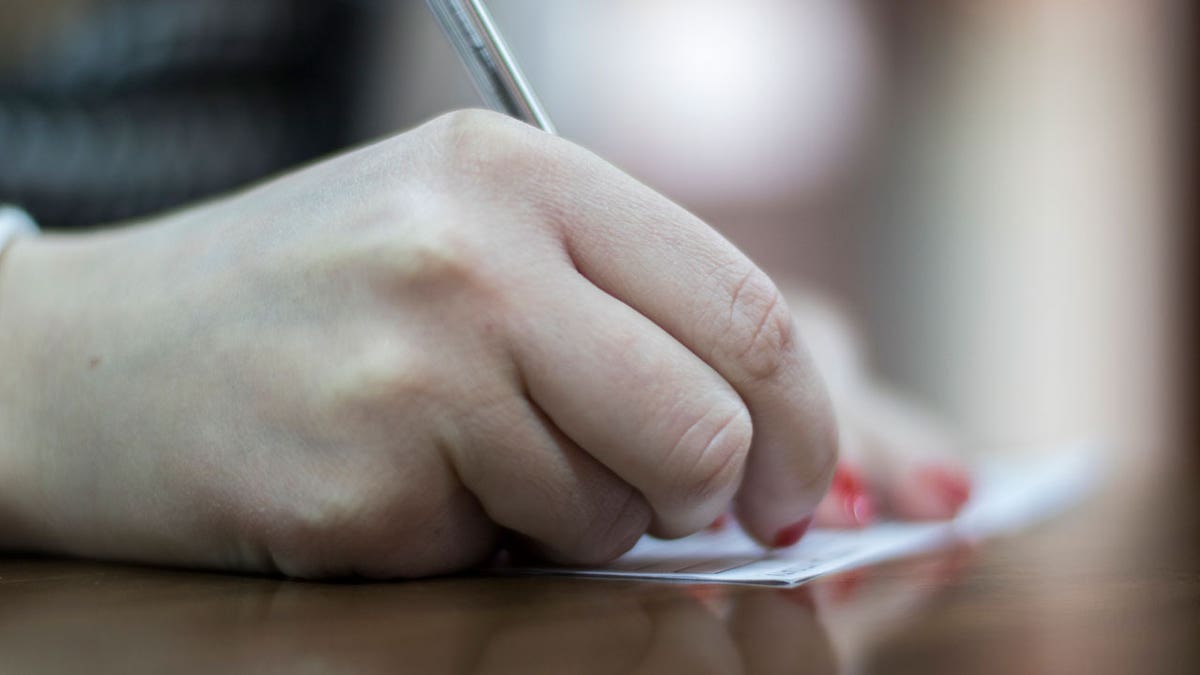 A young woman whose mother passed away from cancer is getting some much-needed comfort from an unlikely source: her late mom.
Hannah Summers, an 18-year-old nursing student who just started her first year of college, had lost her mother Peggy to kidney cancer on Oct. 31, Huffington Post reports. But just a short while later, Hannah discovered that her mother, who was only 55 when she passed, had previously written a touching letter of encouragement and advice for each of her children, to be opened in the event of her death.
9-YEAR-OLD WITH MONTHS TO LIVE ASKS FOR CHRISTMAS CARDS
"Mom wrote us all letters before her surgery, thinking things could go wrong," wrote Hannah in a Facebook post she shared on Wednesday. "Although she made it through her surgery, she passed 4 months later."
At first, Hannah didn't want to share her mother's personal message online, but she eventually changed her mind. "The more I read it, the more I feel like I want to," she said.
In the letter, Peggy Summers tells her daughter not to be angry, but instead to lean on her loved ones for support. She also shared advice about jobs, driving and boys.
"If you are reading this then the surgery did not go well," Peggy wrote. "I'm sorry, I tried my best to beat this terrible disease, but God had other things for me to do."
"Please don't be mad," she continued. "Bad things happen in life and we have to learn to deal with it no matter how much it hurts."
COUPLE WHO STRUGGLED WITH INFERTILITY FOR 13 YEARS BECOME PARENTS
Peggy went on to advise Hannah about keeping an emergency kit in her car, and staying away from wild parties. But she also told her daughter how proud she was to be her mom, and told her she would be just as "wonderful" a nurse as she is a human being.
"I am thankful God gave us this past year to get closer and spend a lot of quality time together," Peggy wrote. "Hang on to those good memories and tell everyone you love them as often as you can. Enjoy life and live each day as if it is your last because none of us know if today will be the last."
But it wasn't just Hannah who took Peggy's words to heart — her letter soon went viral on social media, garnering hundreds of thousands of likes and more than 1,000 comments.
FOLLOW US ON FACEBOOK FOR MORE HEALTH COVERAGE
"Please hug your parents a little closer and never take them for granted because you never know when you could lose them," Hannah added on Twitter. "I love you momma."