More of us spending $100G a year on prescription drugs, report finds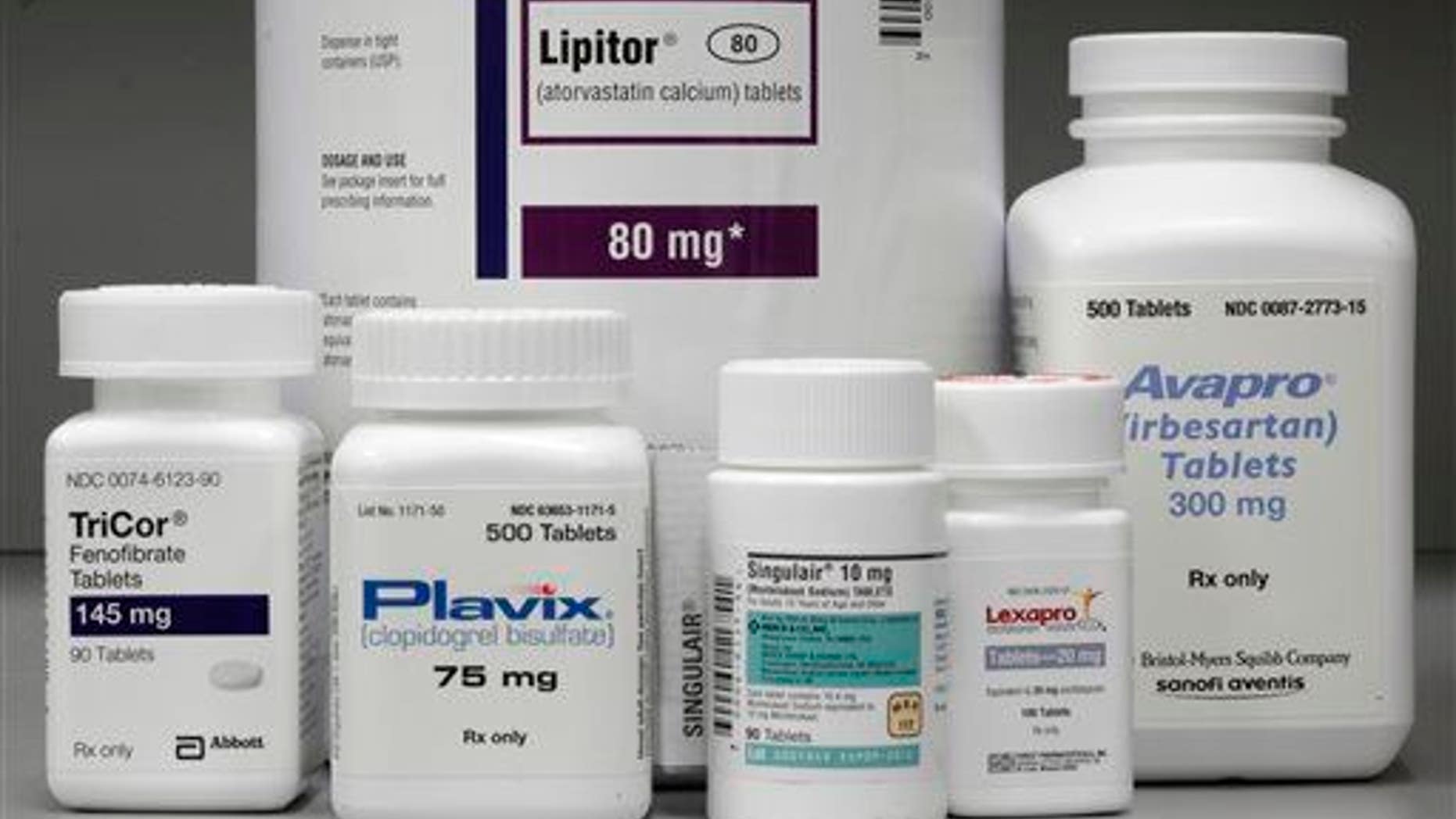 Prescription drugs are pricey: According to a report released Wednesday by benefits manager Express Scripts, more than 500,000 people in 2014 took home meds costing a total of $50,000 or more per year, while the number of big spenders who took home at least $100,000 worth of drugs annually jumped from 47,000 to 139,000 between 2013 and last year, NBC News reports.
About 60% of the patients in the $100,000 group were taking at least 10 medicines from no fewer than four different prescribers, Reuters reports. "Patients in these highest-spend categories are treating a complex condition along with other more common chronic conditions, such as diabetes or depression," an Express Scripts' head researcher says in a statement.
A significant factor in the 63% increase of those dropping at least $50,000: More prescriptions are being issued for pricey specialty drugs for diseases such as hepatitis C and cancer, Reuters notes.
Using info from 31.5 million insured Americans (covered by either commercial insurers or Medicaid/Medicare), the report also figured out the cost to payers for these pricey prescriptions: what the report labels "an unsustainable" $52 billion per year.
But insurance picks up most of the tab, with plans covering almost 98% of the bill in the $100,000-plus group, per a press release. (What one expert calls "highway robbery": the trend of manufacturers to hike drug prices as soon as they buy them from other companies.)
This article originally appeared on Newser: People Dropping $100K-Plus on Meds Triples: Report
More From Newser