Mom pens touching thank you post to daughter's nurses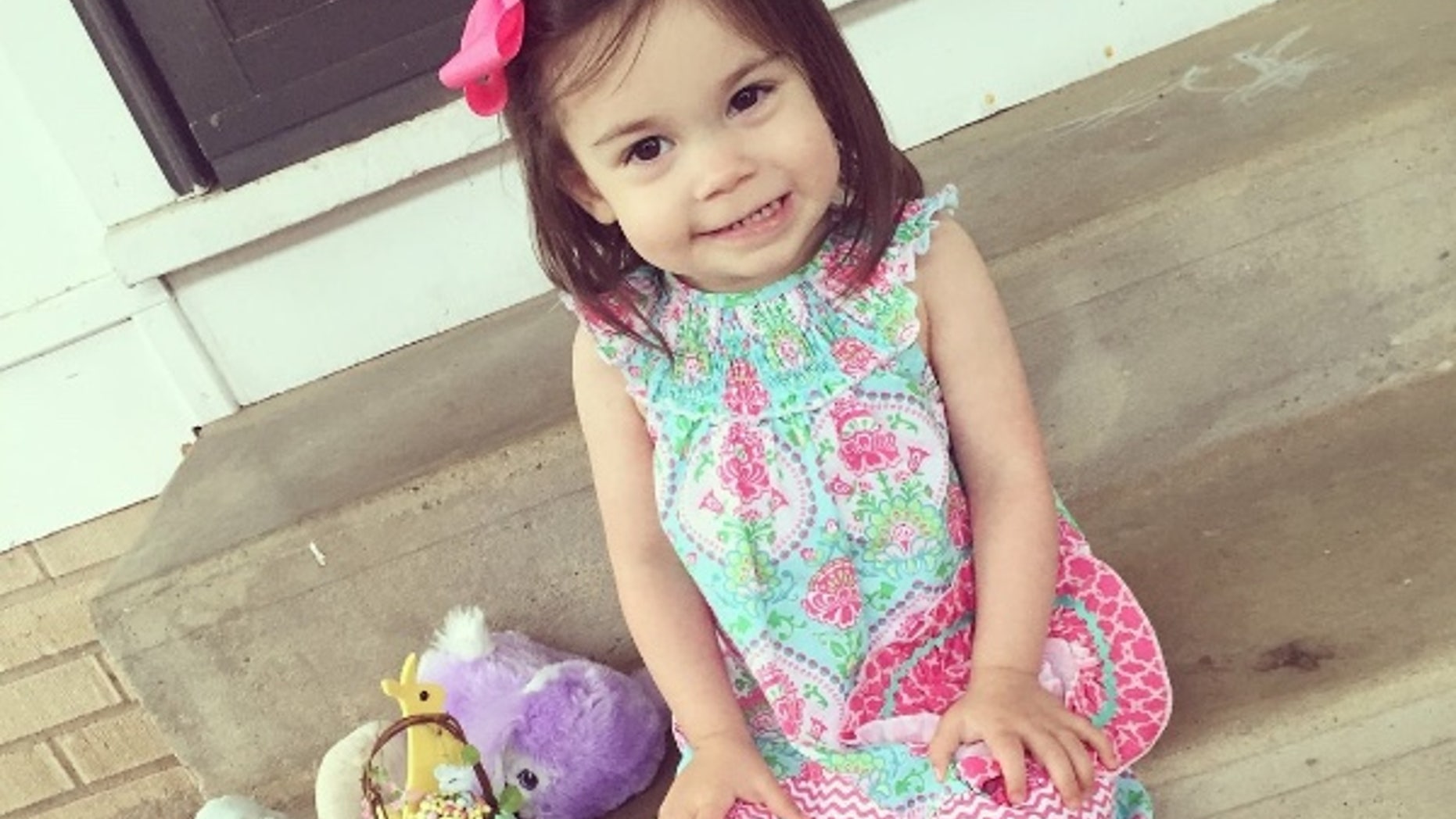 A mother's thank you note to the pediatric nurses caring for her 2-year-old daughter who is battling cancer has gone viral, receiving more than 51,000 reactions and nearly 28,000 shares since it was posted earlier this month.
Shelby Skiles, whose daughter Sophie was diagnosed with T-cell lymphoma in May, said she felt moved to thank the ambulance drivers, the nurses and the technicians who go beyond providing basic care to patients, and aim to make their stay a little easier.
"Dear Peds Nurses, (And incredible nurse techs!)," Skiles began her Oct. 3 post on the "Sophie The Brave" Facebook page. "I see you. I sit on this couch all day long and, I see you. You try so hard to be unnoticed by me and my child. I see your face drop a little when she sees you and cries. You try so many ways to ease her fears and win her over. I see you hesitate to stick her or pull bandaids (SIC) off. You say 'No owies' and 'I'm sorry' more times in one day than most people say 'thank you.'"
INSURER ALLEGEDLY SENDS COVERAGE DENIAL LETTER TO 9-MONTH-OLD WITH BRAIN CANCER
Sophie, who had a softball-sized mass in her chest at the time of diagnosis, has been receiving treatment at Children's Medical Center in Dallas.
"I see all of those rubber bracelets on your arms and wrapped around your stethoscope, each one for a child that you've cared for and loved," Skiles wrote to the nurses. "I see you carrying arm loads of medicine and supplies into one child's room all while your phone is ringing in your pocket from the room of another. I see you put on gloves and a mask and try not to make too much noise at night. I see you sorting piles of beads so you can give them to your patient to add to their ever growing milestone necklace. I see you stroke her little bald head and tuck her covers around her tightly. I see you holding the crying mom that got bad news. I see you trying to chart on the computer while holding the baby whose mom can't-or won't be at the hospital with her."
"You put aside what's happening in your life for 12 hours straight to care for very sick and something's (SIC) dying children. You go into each room with a smile no matter what's happening in there," she wrote. "You see Sophie's name on the schedule and come to check on us even when she isn't your patient. You call the doctor, blood bank, and pharmacy as many times as necessary to get my child what she needs in a timely manner. You check on me as often as you check on her. You sit and listen to me ramble for 10 minutes even though your phone is buzzing and your to do list is a mile long."
Skiles went on to highlight scenes she's witnessed from around the oncology floor, including nurses decorating new patient's windows, Nerf gun fights with patients, crying over particularly hard cases and cheering on kids taking victory laps.
"I see you. We all see you. No amount of snack baskets or cards can fully express how appreciated you are," Skiles wrote. "You are Jesus to us every single day. Our children wouldn't get what they need without you. Moms like me wouldn't feel sane or heard without you. You save our babies and we couldn't' do this without you."
While Sophie's treatment plan includes a stem cell transplant at Cook Children's Hospital in Fort Worth, subsequent updates on the Facebook support page have detailed that her body is too weak to handle the procedure for now. Skiles wrote that the plan is to keep her in therapy and to focus on regaining strength in her throat and vocal chords before the transplant, which is slated for mid-November.
Skiles started a blog after her post attracted a legion of followers, and a GoFundMe page was set up on the family's behalf to help cover costs associated with Sophie's care.