Michigan cities, counties' opioid lawsuit targets drug companies, pharmacies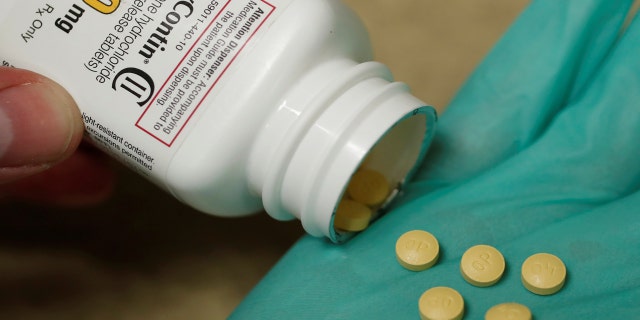 Nine cities and counties in Michigan have filed a lawsuit against 21 drug companies, distributors and pharmacies, accusing them of helping fuel the national opioid epidemic -- and costing taxpayers money.
The Michigan cities include Detroit, Escanaba and Lansing, and the counties include Chippewa, Delta, Genesee, Grand Traverse, Macomb and Saginaw.
Defendants include Purdue Pharma, maker of Oxycontin; Teva Pharmaceuticals, the world's largest generic drug manufacturer; and large retail pharmacies CVS, Walgreen, Rite Aid and Costco.
The Michigan cities and counties claim the companies are not only heavily responsible for a vast number of nationwide drug overdose deaths -- nearly 53,000 in 2015 and 64,000 in 2016, according to the Centers for Disease Control and Prevention -- but also the immense secondary related costs for addiction treatment, ongoing health issues and law enforcement, Michigan Live reported.
The city of Lansing's lawsuit alleges the drug manufacturers "aggressively over-promoted highly addictive, dangerous opioid products" and funded a campaign to convince doctors and the general public that opioids could safely be used as a daily treatment for chronic pain, the Lansing State Journal reported.
It also alleges that the companies misled the U.S. Food and Drug Administration about the dangers of prescription painkillers, the report said.
"I am angry, I am disgusted and I am appalled at what we've seen from the opioid industry," Lansing Mayor Virg Bernero said at a news conference Tuesday afternoon. "It is out of frustration and disgust that we take this measure."
Sales of Oxycontin, a highly addictive pain pill, have generated nearly $3 billion a year for Purdue Pharma, up significantly from the estimated $800 million a year the drug generated in 2006, Michigan Live reported.