Measles deaths fall but vaccine gaps threaten progress, WHO says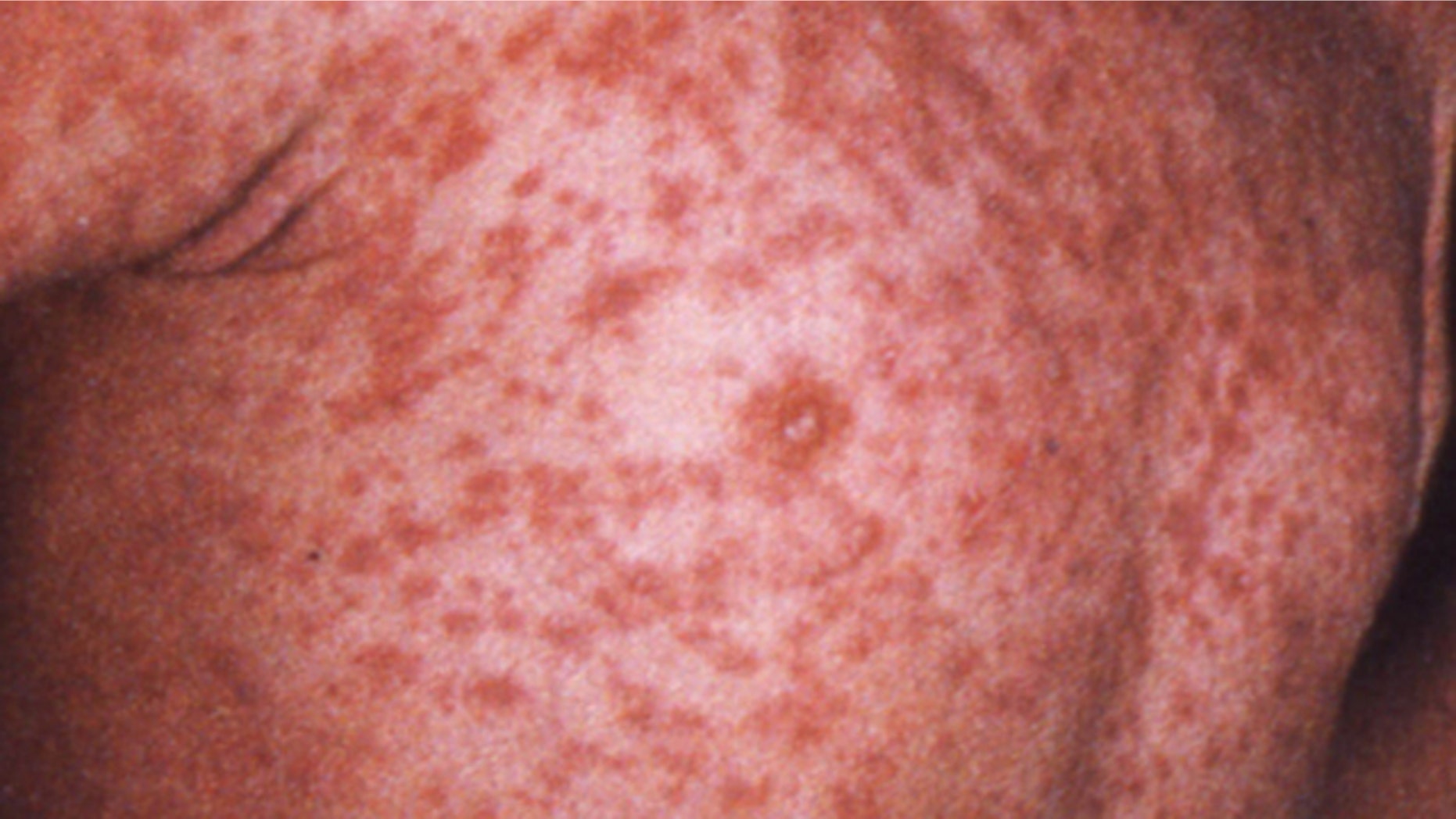 Fatal cases of measles have fallen by nearly 75 percent globally since 2000, but big outbreaks in Asian and African states with low vaccination rates jeopardize progress towards eradication, the World Health Organization said on Thursday.
The highly-contagious disease is a leading cause of death among young children around the world, especially the poor, malnourished and unvaccinated, it said.
Measles has been virtually eliminated in North and South America, and the western Pacific region is on track towards elimination, but Western Europe is lagging due to stagnating vaccine coverage, according to the United Nations agency.
"The data is showing an overall decline in cases, improvements in vaccine coverage and a decline in deaths," Dr. Robert Perry, a medical officer at WHO's immunization strategies group, told Reuters.
"We've seen some large outbreaks over this period of time, in countries like the Democratic Republic of Congo, India and Nigeria," he said.
Measles deaths globally decreased by 71 percent between 2000 and the end of 2011, from 542,000 to 158,000, according to the WHO's latest data. Over the same period, new cases dropped by 58 percent from 853,500 in 2000 to 355,000 in 2011.
The WHO recommends two doses of vaccine. But an estimated 20 million children worldwide did not receive the first dose of vaccine in 2011, leaving them vulnerable to the virus, it said. More than half live in five countries: Democratic Republic of Congo (DRC), Ethiopia, India, Nigeria and Pakistan.
In 2011, major outbreaks were reported in DRC (134,042 cases), Ethiopia (3,255), India (29,339), Nigeria (18,843), Pakistan (4,386), France (14,949), Italy (5,189) and Spain (3,802), the WHO said.
"In Europe, the big outbreaks seem related to a reluctance to get kids vaccinated and a lack of appreciation of the seriousness of the disease," Perry said.
"There have been deaths in Western Europe as well, although at a much lower rate than in countries like the DRC," he said, noting that Congo had reported more than 1,000 deaths in 2011.
Roughly 12 percent of children infected with measles in Europe suffered some sort of complication including pneumonia, diarrhea or encephalitis, he said.
"The region of the Americas, North and South, has had cases but all were imported - people back from holiday or tourists from abroad. There has been no ongoing transmission, no what we call indigenous transmission since 2002," Perry said.
"So basically measles has been eliminated in the Americas and is close to that in the western Pacific," he said.
The WHO last year set a target of reducing measles deaths globally by 95 percent by 2015 and eliminating measles and rubella in at least of five of the world's six regions by 2020.